Above: Genesis by Kudzanai Chiurai
Alongside its monographic exhibitions, the Fondation Louis Vuitton regularly presents group exhibitions that focus on the latest developments from less known, or even entirely overlooked, art scenes. After "Bentu: Chinese Artists in a Time of Turbulence and Transition" (January to May 2016), the exhibition "Art/Afrique, le nouvel atelier" will present recent works created by artists throughout the African continent, from sub-Saharan Africa to South Africa. It will be displayed across the Fondation's galleries according to three sections:
I) "The Insiders", a selection of works (1989 to 2009) from Jean Pigozzi's collection of contemporary African art
II) "Being There", South Africa, a contemporary scene
III) Africa in the Fondation Louis Vuitton Collection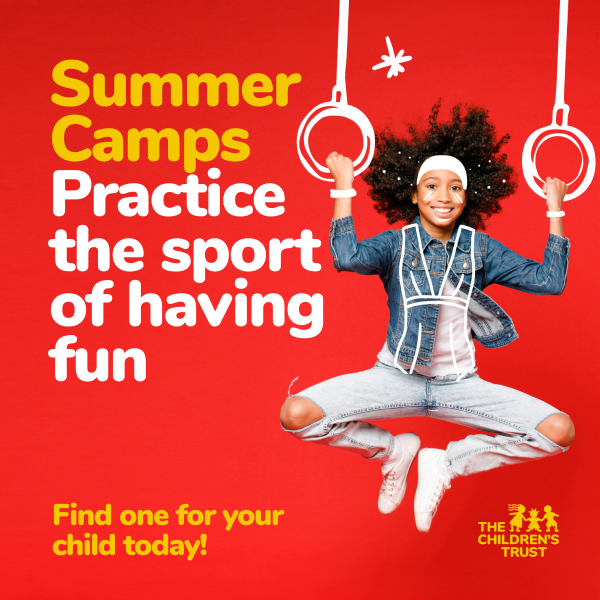 "The Insiders" brings together a group of works by fifteen iconic artists from Jean Pigozzi's collection of African art, presented in Paris for the first time on this occasion.
Businessman Jean Pigozzi began collecting contemporary African art in 1989, relying on advice imparted by André Magnin. A pioneer in the movement, he lived and travelled extensively throughout the African continent, visiting artists in French-, English-, and Portuguese-speaking countries.
At a time preceding the use of mobile phones, the Internet, or social media, Pigozzi and Magnin visited the artists in person to build relationships with them and their works, enabling them to appreciate the originality of their approaches – a decisive element in the shaping of the collection.
This determination and commitment guided Pigozzi and Magnin in assembling a unique collection of works that express strong political positions, representative of the diversity of the contemporary African scene between 1989 and 2009.
The artists included in the exhibition, each deeply influenced by the spiritual, scientific and technical traditions of their country of origin, develop unique worlds that manifest themselves through various forms of expressions and media.
Boldly asserting its openness, eclecticism, and freedom, the Pigozzi collection seeks to include a representative group of each artist's works across various media. In this way, it brings a new awareness to a scene poorly known until now, thus participating in developing its international audience and impact.
The exhibition includes works by Frédéric Bruly Bouabré, Seni Awa Camara, Calixte Dakpogan, John Goba, Romuald Hazoumé, Seydou Keita, Bodys Isek Kingelez, Abu Bakarr Mansaray, Moké, Rigobert Nimi, J.D. 'Okhai Ojeikere, Chéri Samba, Malick Sidibé, Pascale Marthine Tayou, and Barthélémy Toguo.
The exhibition was conceived by Fondation Louis Vuitton's artistic directors in close collaboration with Jean Pigozzi.
Head curator: Suzanne Pagé
Advisor: André Magnin
Curators: Angéline Scherf et Ludovic Delalande
Exhibition Designer: Marco Palmieri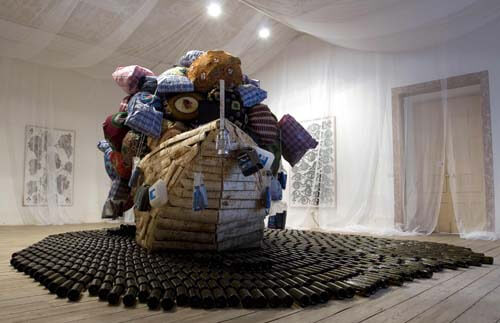 Above: Road to Exile by Barthelemy Toguo
As a complement to The Insiders, Fondation Louis Vuitton will present Being There, a collective exhibition of works by artists from South Africa, one of the most dynamic scenes of the African continent today.
It will include works by about fifteen artists:
Masters of South African art, such as Jane Alexander, David Goldblatt, William Kentridge, David Koloane and Sue Williamson who are internationally renowned and wield considerable influence on younger artists, thanks to their socio-political engagement.
Artists born during the 1970s, represented by key figures such as Nicholas Hlobo, Moshekwa Langa and Zanele Muholi.
A selection of artists born in the 1980s, whose works examine South African identity struggles in the aftermath of apartheid (from 1994 to the present), among them Jody Brand, Kudzanai Chiurai, Lawrence Lemaoana, Thenjiwe Niki Nkosi, Athi-Patra Ruga, Kemang Wa Lehulere…
These artists each rely on a range of different media, such as installations, photography, painting, textile and video works, to critically revisit their countries' past, focusing in particular on the history of colonisation. They also firmly anchor their work in the present day by asserting an identity that defies race, colour and gender.
Freed from the political militancy that shackled their parents' generation, these artists participate in a new form of activism, using their work and international reach to affirm and define a specific black South-African identity.
A catalogue will be published in both French and English versions with contributions from Achille Mbembe, Okwui Enwezor, Bonaventure Soh Bejeng Ndikung, Sean O'Toole and Hlonipha Mokoena.
A set of multidisciplinary events has been organized in conjunction with the exhibition.
A selection of works from the Fondation Louis Vuitton Collection will complement these two exhibitions by looking beyond the African continent to include African artists working outside their countries of origin, as well as Afro-American artists.
As part of the event, Fondation Louis Vuitton is partnering up with La Grande Halle de La Villette with the creation of a combined entry ticket for visitors of their exhibitions "Art/Afrique, le nouvel atelier" and "Afriques Capitales".