Photo by: Jonathan Dorado
Today, The Studio Museum in Harlem announced the appointment of Connie H. Choi to the position of Associate Curator, Permanent Collection. Choi, currently Assistant Curator of American Art at the Brooklyn Museum, will begin work at the Studio Museum on February 6, 2017. Under the leadership of Director and Chief Curator Thelma Golden, she will assume primary responsibility for the execution and continued articulation of the curatorial department's strategic vision for the Museum's permanent collection, which contains over 2,200 objects from the 19th through 21st centuries.
"We are thrilled to have Connie bring her significant experience and expertise in American art, African- American art and museum collections to the Studio Museum," says Thelma Golden. "I am confident that she will be a wonderful addition to the curatorial team as we approach our fiftieth anniversary and continue to grow our collection."
Choi holds a B.A in the History of Art from Yale University and an Ed.M. in Arts in Education from Harvard University. She is currently a Ph.D. candidate in Art History at Columbia University, where her research focuses on African-American art; the history of photography; and the intersections between race, history, and culture.
"I've long admired and respected the vision and mission of The Studio Museum in Harlem," Choi says, "so I'm thrilled to be joining the institution as it embarks on a critical and exciting phase."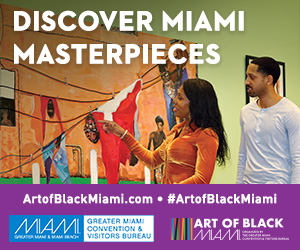 Choi joined the Brooklyn Museum in 2009 as a graduate intern and research associate. As Assistant Curator, she served as project manager and co-curator for the recent reinstallation of the American
galleries. She also worked closely with the former Andrew W. Mellon Curator of American Art, Terry Carbone, assisting with the Museum's Fund for African American Art, an initiative founded in 2010 to support and encourage purchases and gifts of art by leading African-American artists.
"Connie has made terrific and visible contributions to a number of Brooklyn Museum projects, from original research to helping us grow our pre-1945 collection of art by African-American artists and recently leading the charge in reinstalling our renowned American art collection," said Anne Pasternak, Brooklyn Museum's Shelby White, and Leon Levy Director.
Choi organized the exhibition Forever Coney: Photographs from the Brooklyn Museum Collection was part of the curatorial team for Infinite Blue, and coordinated the Brooklyn Museum's presentation of Coney Island: Visions of an American Dreamland, 1861–2008 (Wadsworth Atheneum Museum of Art). Her essays have been included in Now Dig This!: Art and Black Los Angeles 1960–1980 (2011), John Singer Sargent Watercolors (2013), Witness: Art and Civil Rights in the Sixties (2014), Kehinde Wiley: A New Republic (2015), and We Wanted a Revolution: Black Radical Women, 1965–85 (Forthcoming 2017).