Following a successful New York debut earlier this year, 1:54 Contemporary African Art Fair is set to return to London October 15 through 18 to present its most substantial showcase yet. Taking place once again in the historic setting of Somerset House, the fair takes on an additional third wing this year and will feature 38 exhibitors representing more than 150 contemporary artists from Africa and the African diaspora.
The fair will present an opportunity to discover and appreciate contemporary African art in mediums including painting, sculpture, photography and installation with a cross-section of works from across the continent. Highlights of artists (and their galleries) include:
Otobong Nkanga (In Situ / Fabienne Leclerc) – an Art Review FutureGreat
Sammy Baloji (Axis Gallery) – designing an in-situ installation for the gallery at the fair
Ibrahim El Salahi (Vigo Gallery) – one of the leading figures that launched Tate modern's outlook on African and Arab modernism with his inaugural exhibition "A Visionary Modernist"
Athi-Patra Ruga (In Situ / Fabienne Leclerc) – winner, 2015 Standard Bank Young Artist of the Year Award for Performance Art
Edson Chagas (APALAZZOGALLERY) – winnner of the Golden Lion with the Angolan Pavillion at the 55th Venice Biennale and soon to exhibit at MoMa.
Other highlights of this year's fair inlcude: Aboudia (Galerie Cecile Fakhoury), Boris Nzebo (Jack Bell Gallery), Gonçalo Mabunda (Jack Bell Gallery), Ibrahim Mahama (APALAZZOGALLERY), Meschac Gaba (In Situ / Fabienne Leclerc), Romuald Hazoumè (October Gallery), Sokari Douglas Camp CBE (October Gallery), Virginia Chihota (Tiwani Contemporary)and many more.
Touria El Glaoui, Founding Director of 1:54 says:
"It's a great feeling to be announcing our return to London with a collection of galleries and artists of this calibre. The response to having doubled in size last year and debuted in New York has been overwhelming and as a result, some of the most inspiring contemporary artists from Africa will be represented at the fair. 1:54 London 2015 will continue to celebrate the diversity and growing popularity of art from Africa's 54 countries and we hope that more people will visit and discover the quality of work being produced in the region and by its diaspora."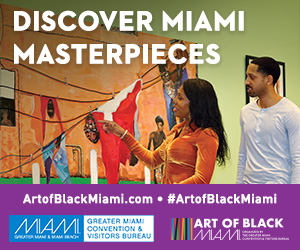 As well as 32 galleries, 1:54 will feature four special projects and two solo shows including a unique lounge area designed by Hassan Hajjaj's Morrocan based Larrache Studio. The individual shows include Kapwani Kiwanga's Flowers for Africa, an exhibition celebrating the independence of the 54 African countries through the reproduction of flower arrangements and a Kinshasa street life photography exhibition by Congolese artist Kiripi Katembo.
Over the past three years, 1:54 has established itself as a leading voice on contemporary African art. 1:54 will host its hugely popular FORUM programme – a three-day critical conversations series comprising of artist talks, panel discussions and film screenings curated by Koyo Kouoh, Artistic Director of RAW Material Companyand curator of 2016 EVA International,Ireland's Biennial. With a focus on North Africa this year,discussion topics will include the current trajectories of contemporary African artistic production and practice. The conversations will explore the cultural diversity of artistic traditions that form the rich universe of the African experience.
The fair will be designed by award-winning architectural and design studio RA Projects (Rashid Ali). RA Projects will insert a series of richly coloured sculptural interventions across the East, South, and West Wings of Somerset House.
Online platform Artsy will be producing an extensive digital catalogue of the fair at Artsy.net and on the Artsy iPhone app making it possible to experience the fair around the world.
List of exhibitors
(S)itor, Paris
Afronova, Johannesburg
Art Twenty One, Lagos
APALAZZOGALLERY, Brescia
ArtLabAfrica, Nairobi
ARTCO Gallery, Aachen
Axis Gallery, New York
CIRCA Gallery, Johannesburg
Ed Cross Fine Art, London
Fondation Donwahi, Abidjan
Galerie Anne de Villepoix, Paris
Galerie Cécile Fakhoury, Abidjan
Galerie Jérôme Poggi, Paris
Galerie Maïa Muller, Paris
Galerie MAM, Douala
GALLERY AOP, Johannesburg
Galleri Flach, Stockholm
GVCC, Casablanca
In Situ / Fabienne Leclerc, Paris
Jack Bell Gallery, London
Johans Borman Fine Art, Cape Town
KooVha Gallery, Harare
Magnin-A, Paris
Mariane Ibrahim Gallery, Seattle
October Gallery, London
Omenka Gallery, Lagos
Primo Marella Gallery, Milan
Sabrina Amrani Gallery, Madrid
Selma Feriani Gallery, Tunis
Tamar Golan Gallery, Luanda
Tiwani Contemporary, London
Vigo Gallery, London
SPECIAL PROJECTS
BASMOCA (Basma Al Sulaiman Museum of Contemporary Art), Jeddah, Kingdom of Saudi Arabia
Fondation Zinsou, Cotonou, Benin
Hassan Hajjaj, Larrache Studio, Marrakech
Qubeka Bead Studio, Cape Town, South Africa