This summer, the National Black Arts Festival (NBAF) continues its 27-year tradition of offering stellar artistic and educational programs in music, dance, film, visual arts, theater and literary arts and of attracting audiences and participants from the region and around the world to Atlanta. The season launches in mid-July with programming through mid-September that spotlights dance and the dancers, choreographers and dance companies – the luminaries and trailblazers – who shaped and defined the discipline.
Featuring performances and discussions, the season focuses a historical and critical lens on dance and performances by dancers from the 18th to the 21st centuries and the impact of traditional, social, modern and contemporary dance forms, styles and genres, among them African, the juba, chica, the Ring Shout, the Lindy Hop, Charleston, hip hop, tap, modern/experimental and competitive street.
The 27th Annual National Black Arts Festival Schedule:
NBAF Gala, For the Love of Dance!
Saturday, July 11, 7 p.m.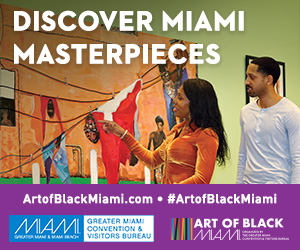 Welcoming more than 600 arts and culture enthusiasts for cocktails, dinner, a special Bourbon Lounge, silent and live auctions and dancing until midnight (or later!), the gala festivities take place amid the splendor of the InterContinental Buckhead Atlanta and its Grand Ballroom. With the season focus on dance, the gala pays tribute to trailblazers and luminaries Geoffrey Holder, Mary Hinkson and Carmen de Lavallade and offers a spectacular, choreographed dance performance showcasing a variety of traditional, popular social and modern dances. NBAF is pleased to welcome the incomparable Monica Pearson, veteran news anchor at who retired in 2012 and was Atlanta's first woman and first minority to anchor the 6 p.m. news, as the 2015 NBAF Gala emcee. Event planner Tony Conway serves as guest auctioneer.
Tickets: Start at $500
Location: InterContinental Buckhead Atlanta, 3315 Peachtree Rd. NE, Atlanta
Visual Arts Program:
Gallery Hop I: "Intersecting Disciplines: Visual/Art/Dance"
Friday, July 17, 6 p.m.
NBAF launches the 2015 season by offering a unique experience that intersects the disciplines of dance and visual arts through a special tour of local galleries. Subscribers are bused to three venues and hosted by each gallery with a private reception, viewing and tour of the current exhibitions and given the opportunity to meet artists, socialize and enjoy dance performances by local dancers featuring different forms of traditional, social, modern and contemporary dance at each venue. Participating galleries include:
Bill Lowe Gallery
Exhibition: Ancestors: Origin and Return
Alan Avery Art Company
Exhibition: Pursuit: Almost Drowned (new work by Michi Meko)
ZuCot Gallery
Exhibition: Spectrum featuring Julio Mejia and Steve Prince

Tickets: $30 ($25 if purchased before July 1)
Symposium:
"Dance Across the Diaspora: A Historical Lens on a Black Cultural Movement"
Saturday, July 18, 9 a.m. to 5 p.m.

Local, national and international dance experts, scholars and performers introduce the NBAF season focus on dance across the African Diaspora in a day-long symposium that examines the national and global impact and the history, traditions and rich variety of dance forms that emerged from the 18th century to the present. The symposium considers the extraordinary contributions of trailblazing dancers and choreographers who sustained, challenged and transformed many of the forms while establishing new genres and styles over the centuries.
Developed and moderated by Professor Thomas F. DeFrantz, a dance historian and scholar at Duke University and author of several publications on Black dance including Dancing Many Drums: Excavations in African American Dance (2002) and Dancing Revelations: Alvin Ailey's Embodiment of African American Culture (2004), the symposium "Dance Across the Diaspora" emphasizes audience participation, engagement and interactivity through conversation and exchange as well as dance demonstrations of old social, modern and contemporary street-derived forms. Participation is encouraged!
Presented in partnership with the High Museum of Art, the symposium participants include: moderator, Professor Thomas DeFrantz; Yvonne Daniel, Professor Emerita, Smith College (speaking on Afro-Caribbean dance); Halifu Osumare, Chair, African American Studies, UC Davis (speaking on historical forms of Black social dance); T. Lang, founder/choreographer T. Lang Dance, Assistant Professor, Spelman College; John Perpener, Professor Emeritus, Florida State University (speaking on dance iconoclast Eleo Pomare); Nena Gilreath, founder/dancer/choreographer, Ballethnic; A'Keitha Carey, independent artist (teaching a Carib-funk dance workshop); StoryBoard Pete, independent artist (international celebrity in Street Dance) and Onye Ozuzu, Chair and Dean, Columbia College Chicago (teaching a specialized Technology of the Circle).
Tickets: $75 (includes free admission to the High Museum and master class with Savion Glover), $20 Students
Space is limited!
Location: High Museum of Art, 1280 Peachtree Street, Atlanta
Master class with Savion Glover
Saturday, July 18, 12 p.m.
A trailblazer who sparked a modern revival and brought tap to the forefront of popular culture, Savion Glover demonstrates his mastery through a special master class that appeals to young aspiring dancers, pre-professionals and lovers of tap of all ages, backgrounds and level of dance proficiency.
Tickets: $20 (Free for registered symposium participants)
Location: High Museum of Art, 1280 Peachtree Street, Atlanta
Brave New Voices International Poetry Slam Final Competition
Saturday, July 18, 8 to 10 p.m.
As part of its Youth Empowerment Series (YES) that nurtures and supports the creativity and aspirations of youth of all ages, NBAF is a local partner with Youth Speaks, the nation's leading spoken word organization for youth, in presenting its 18th annual Brave New Voices (BNV) International Youth Poetry Slam Festival. Convening more than 500 top young poets, spoken word artists and teen poetry slam champions from 73 cities within and outside of the United States, ages 15-19, BNV culminates in an Olympic-style poetry slam competition showcasing the creative genius of young artists, poets, educators and emerging world changers from around the globe. From the quarterfinals to the grand slam, this artistic expression of free speech is ignites the heart and mind and fosters community dialogue for social justice and solidarity. Along with the slam competition, BNV participants have the opportunity to attend world-class workshops led by renowned poets and writers and complete youth development programs.
The Brave New Voices Festival runs July 14 through July 18. More information on BNV is available at http://youthspeaks.org/bravenewvoices/

Tickets to Poetry Slam Final Competition: $5 Youth, $15 Adults
Location: Atlanta Symphony Hall, 1280 Peachtree Street, Atlanta
Spotlight Series Performance:
Performance and Conversation With Savion Glover – "SoLe Sanctuary"
Sunday, July 19, 6 p.m.
In "SoLe Sanctuary," Savion Glover, the celebrated tap master and trailblazer, offers an astounding celebration and recognition of his mentors Gregory Hines, Sammy Davis Jr. among others. "SoLe Sanctuary" marks a pinnacle in Glover's illustrious career as a tap dancer, choreographer and educator in which he honors the history and development of tap with a rhythmic and expressive production described by the New York Times as a "deeper exploration of the idea of a dancer as an instrument."
Glover is known for his signature dance style in which he gradually deconstructs traditional tap dancing moves and incorporates more innovative steps. He has choreographed and appeared in films such as "Tap" starring Gregory Hines and Sammy Davis, Jr., and "Bamboozled," directed by Spike Lee, and the Academy Award-winning films "Happy Feet" and "Happy Feet 2." In 1995, he choreographed the critically-acclaimed Broadway musical "Bring in 'da Noise, Bring in 'da Funk," which explored the history of blacks in America through the art of tap."
Tickets: $30 and up ($20 students)
Location: Rialto Center for the Arts, Georgia State University, 80 Forsyth St. NW, Atlanta
Spotlight Series Performance:
Step Afrika! – "Symphony in Step"
Saturday, August 29, 6 p.m.
Celebrating its 20th anniversary with a special Atlanta performance, Step Afrika! is a Washington DC-based company that has paved the way as the first professional company in the world dedicated to the African-derived tradition of stepping,popularized in films like "Drumline" (2002) and "Stomp the Yard" (2007). Based on a new musical score and through its performance of "Symphony in Step," Step Afrika! offers Atlanta audiences a groundbreaking merger of stepping and classical music in partnership with a local symphony orchestra and gospel choir.
Members of Step Afrika! will offer a master class for youth, pre-professionals and lovers of dance of all ages and levels of talent.
Tickets: $30 and up ($20 students)
Location: Center Stage Theater, 1374 West Peachtree St. NW, Atlanta
Master class with Ronald K. Brown
Friday, September 11
Ronald K. Brown offers a master class for youth, pre-professionals and lovers of dance of all ages and levels of talent who are inspired by his innovative, historically and spiritually-rooted modern dance and choreography. A 2015 recipient of the prestigious Doris Duke Artist Award among many others awards and honors, Brown is a masterful teacher and workshop leader with more than 30 years of experience that he offers in transformational classes and workshops featuring the African and contemporary elements of his blended style.
Spotlight Series Performance:
Ronald K. Brown/Evidence, A Dance Company and Pre-Performance Conversation
Sunday, September 13, 5 p.m. pre-performance conversation; 6 p.m. performance
Celebrating its 30th anniversary with a special Atlanta performance, Ronald K. Brown/Evidence, A Dance Company, is known and celebrated nationally and internationally for its fusion of African dance with contemporary choreography and storytellingthat combines Cuban, Caribbean, West African and modern American dance movement. For its 30th season anniversary celebration in Atlanta, the company has selected signature works from its repertory to tell the story and mark the extraordinary history of its ascendancy as one of the leading modern dance companies in the United States.
Tickets: $30 and up ($20 students)
Location: Ferst Center for the Arts, Georgia Tech, 349 Ferst Dr., Atlanta
Master class with Malpaso Dance Company
Friday, September 18
Members of the Malpaso Dance Company offer a master class for youth, pre-professionals and lovers of dance of all ages and levels of talent.
Spotlight Series Performance:
Malpaso Dance Company and Pre-Performance Conversation about the "State of Dance in Cuba Today"
Saturday, September 19, 8 p.m.
NBAF and Georgia Tech Office of the Arts have partnered to present the acclaimed modern dance company from Cuba. Recognized and selected for their exceptional talent by Ronald K. Brown during his residency in Cuba, Malpaso's performances at the Joyce Theater in New York and throughout the United States have been critically acclaimed for their powerful embodiment of the passion that defines Cuban life and its rich dance tradition. Members of the company will engage in a timely, moderated discussion about the state of dance in Cuba today.
Tickets: $30 and up ($20 students)
Location: Ferst Center for the Arts, Georgia Tech, 349 Ferst Dr. Atlanta
Film Program:
Film Screenings and Conversations: Representing Us: Black Dance in Film
As part of its Film Program, NBAF offers a curated film series in partnership with Stephane Dunn, Associate Professor and Director of Morehouse College's Cinema, Television & Emerging Media Studies (CTEMS) program. The series focuses a critical and historical lens on dance through vintage and modern films, honors the rich contribution of Black dance performance in film, and celebrates a legacy of innovation and artistry. Black Dance in Film highlights performances across several historical periods of cinema, including Hollywood's 1940s musical era.
Through screenings and conversations, the series explores the Afro-Diasporic roots of Black dance, raising several key questions: How did race and gender politics underline the historical treatment of Black dance artists in early film and complicate the representation of the Black body and Black dance performance? How has the artistry of Black dancers been translated on the big screen in performances that have innovated and revised the possibilities of dance representation in film? How has a mix of diverse styles from traditional African dance movements to ballet and hip-hop evolved in cinematic representation across different historical and social periods?
Screening of "Stormy Weather" (1943)
Sunday, July 26, 3 p.m.
The classic musical film "Stormy Weather" starring Lena Horne and Ben Robinson presents an amazing array of music and dance performances. The film features a performance by the Nicholas brothers, one of the most famous dance scenes in the history of cinema, and showcases performance and choreography by Katherine Dunham and her dancers.
Discussants: Dr. Stephane Dunn, Morehouse College with Dr. Alessandra Raengo, Emory University
Tickets: Free
Location: Center for Civil and Human Rights, 100 Ivan Allen Jr. Blvd., Atlanta
Screening of "School Daze" (1988)
Thursday, August 27, 5 p.m.
This is director Spike Lee's second feature film and a sharply pointed interrogation of skin color politics at fictional Mission College. Lee's now iconic modern musical offers a dazzling display of modern dance numbers.
Discussants: Dr. Stephane Dunn, Morehouse College with African American Film Critics Association founder and president, Gil Robertson
Tickets: Free
Location: Bank of America Auditorium, Shirley Massey Leadership Building, Morehouse College, 830 Westview Drive, SW, Atlanta
Screening of "Rize" (2005)
Thursday, September 10, 5:30 p.m.
The screening features the popular, award winning documentary film "Rize," in which director and artist David LaChapelle examines South Central Los Angeles youth dance movement and follows the subculture of clowning and krumping. Popular and critically acclaimed, the film draws parallels between street and African dance forms while mimicking mid-20th century anthropological ritual dance films.
Discussants: Dr. Stephane Dunn, Morehouse College with "Rize" director David LaChapelle
Tickets: Free
Location: Bank of America Auditorium, Shirley Massey Leadership Building, Morehouse College, 830 Westview Drive, SW, Atlanta
Gallery Hop II: "Intersecting Disciplines: Visual/Art/Dance"
Friday, September 18, 6 p.m.

NBAF closes the 2015 season with a second experience that intersects the disciplines of dance and visual arts with a tour of local galleries. Subscribers are offered a hosted private reception, viewing and tour of the current exhibition, given the opportunity to meet artists, socialize and enjoy dance performances by local dancers featuring different form of traditional, social, modern and contemporary dance at each venue. Participating galleries:
Hammonds House Museum
Exhibition: Albert Chong
Arnika Dawkins Gallery
Exhibition: Gordon Parks American Champion
Tickets: $30 ($25 if purchased before August 15)