African Fashion has always been hot, however everyone see's the global appeal of African prints and finds a way to showcase not only the style inspiration This season, Miami International Fashion Week hosted an all African Fashion event featuring Nigerian fashion designer Wumi O. Sugarcane is grateful to our guest Fashion writer Ifatunbi Adefunmi for sharing her coverage of the show ( you can follow her at http://www.dresstothet.net )
Having started sewing at the tender age of 15, Omowumi Adeola Oluwadare, the Designer and President of Wumi O' Divine Creations has been designing and inspiring through her signature use of complimentary patterns, dimension and color for over 20 years
The fashion aficionado has made serialized appearances in the international fashion circuit in London, Paris, New York, Milan, Dubai, Accra, Dakar, the United Kingdom, and the USA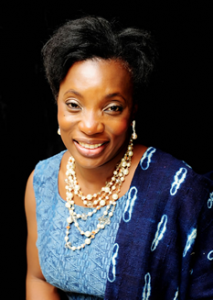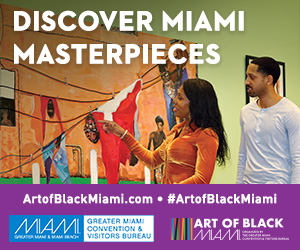 Wumi O. is the West Africa Regional Authorized Representative of Sobol-Perry Fashion Productions Inc. owners of the Miami Beach International Fashion Week and the Council of International Fashion Designers.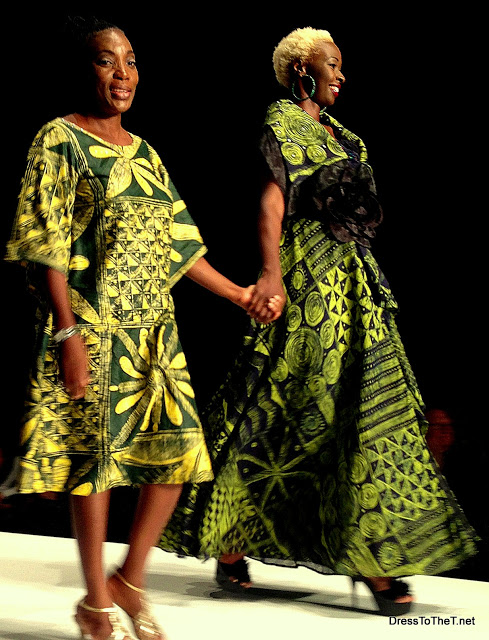 A self-taught stylist, creative artist and fashion designer, Wumi O' quickly established herself as a much sought after connoisseur with her unique style of haute couture, characterized by a strong fusion of style and elegance with the unique use of color dimensions.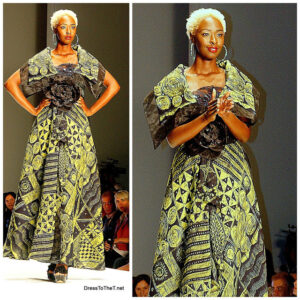 "Wumi O. uses culture with fabric, technology with style, and passion with pleasure"
-WumiO.com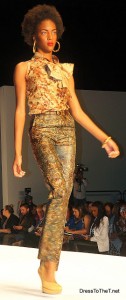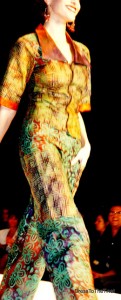 I had the honor of meeting and speaking to this beautiful Queen of fashion at Miami Fashion week 2013 and I discovered that she is not stuffy, and dismissive like some accomplished designers, but was in fact very approachable, down to earth, and eager to make her self available to budding fashionistas 😉
To view her complete collection go here.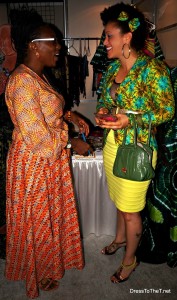 ( published with permission by Ifatunbi Adefunmi from www.dressedtothet.net )