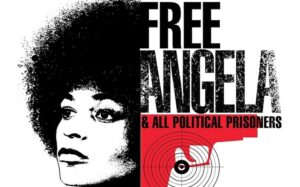 Codeblack Films, a Lionsgate company, has acquired the theatrical rights to the political-crime-drama documentary about social activism icon Angela Davis. Through Codeblack Films' partnership with AMC Theatres®, Free Angela and All Political Prisoners presented by BET Networks will release exclusively at AMC locations in select markets on April 5, 2013.
Hailed by the 2012 Toronto International Film Festival as "a fascinating chronicle of justice and strength," Free Angela tells the dramatic story of how a young professor's social justice activism implicates her in a botched kidnapping attempt that ends with a bloody shootout, four dead, and her name on the FBI's 10 most wanted list.
In this historical vérité style documentary, marking the 40th anniversary of her acquittal on charges of murder, kidnapping, and conspiracy, Angela Davis recounts the politics and actions that branded her a terrorist and simultaneously spurred a worldwide movement for her freedom as a political prisoner. At its core, the story wrestles with the meaning of political freedom in a democracy negotiated between the people and its government. Strong, attractive, and engaging, Angela Davis is one such person who became a symbol at the center of this still relevant power struggle.
"We knew that this film was important and would not only shed a spotlight on history, but provide a flashlight for our future" said Jeff Clanagan, CEO of Codeblack Enterprises. "Angela Davis is a staple in history and continues to cross generational and cultural lines in her plight to fight for the freedom of all people."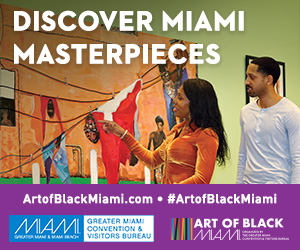 Four decades after the trial that ignited an international cry for "power to the people," Angela Davis is celebrated as a political icon and one of the world's greatest voices of social freedom. Written and directed by Harlem Filmmaker Shola Lynch, this Overbrook Entertainment/Roc Nation production, introduces the world to the woman behind the legacy through Angela Davis' own personal account of the circumstances surrounding her imprisonment.
Shola Lynch is an award-winning filmmaker who intrigued audiences with her first feature documentary Chisholm '72 – Unbought & Unbossed. It was this work that convinced Angela Davis that a production of the story of her own life could "speak to young people in the 21st Century to give them a sense of what it means to feel collectively powerful and capable of changing the world." Lynch's passion for the creation of this work was birthed from a desire to investigate and discover the woman behind the icon. "When I began this project I knew Angela Davis' name and her iconic Afroed image, but I couldn't tell you much more about her," said Lynch. "I was really interested in investigating her story. She was a symbol of power, but I wanted to know for what, and why."
Jada Pinkett Smith along with Overbrook Entertainment, Shawn "JAY Z" Carter, and BET Networks have joined forces on the production of the documentary.
"We at Overbrook Entertainment are very proud to support this intriguing documentary about the life of Angela Davis," said Jada Pinkett Smith. "Filmmaker Shola Lynch has done an incredible job in revealing a piece of American history we thought we all knew."
Shawn "JAY Z" Carter adds, "Shola Lynch has crafted an intricate and compelling film about Angela Davis. Roc Nation is honored to be part of a creative collective that can present such a riveting story."
"The journey and struggle to free Angela Davis is a defining moment in our country's fight for political freedom and an integral part of African-American history," says Loretha Jones, President of Original Programming, BET Networks. "We are proud to be a partner in this film and to share powerful stories of justice such as this that will resonate with our audience."
"This movie illustrates an important part of history, and we're honored to provide a platform for the story to be told," said Nikkole Denson-Randolph, vice president of alternative and special content at AMC. "Although a commonly known moment in history, Free Angela offers an entirely new and authentic perspective."
Free Angela and All Political Prisoners is a film by Shola Lynch, presented by Realside Productions and De Films en Aiguille, in association with Direct Cinema and the participation of Direct 8, with major support from La Region Ile-de-France, Canal Plus, the Ford Foundation and Black Entertainment Television Networks. Produced by Carole Lambert, Shola Lynch, Carine Ruszniewski, Sidra Smith. Directed and written by Shola Lynch. Executive Producers Overbrook Entertainment and Roc Nation.
This film was developed with the support of The Independent Television Service (ITVS) with funding provided by BET Networks, the Corporation for Public Broadcasting (CPB), New York State Council on the Arts, Paul Newman Foundation, The Sundance Institute Documentary Film Program, Tribeca All Access and Angoa.
Free Angela is distributed by Codeblack Films and will open on April 5, 2013 exclusively in select AMC theatres in Los Angeles, New York, Chicago, Washington D.C., Oakland, Philadelphia and Atlanta.
For more information visit:
Facebook: http://www.facebook.com/freeangelafilm
Twitter: @FreeAngelaFilm
Instagram: FreeAngelaMovie