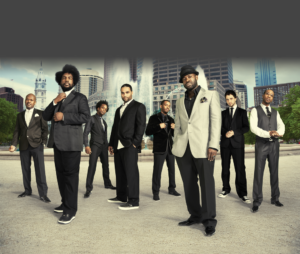 Legendary, four-time Grammy Award-winning
hip-hop group, THE ROOTS, will make its Adrienne Arsht Center debut on
March 31, 2012 at 8 p.m. in the John S. and James L. Knight Concert
Hall. Considered one of the best known and respected hip-hop acts in the
business, THE ROOTS was the first hip-hop group to perform at Lincoln
Center as well as Carnegie Hall and the San Francisco Symphony Hall. THE
ROOTS' upcoming Arsht Center concert will celebrate the band's 25th
anniversary and is set to thrill South Florida with a rare live
performance featuring their greatest hits including "The Seed (2.0),"
"You Got Me (featuring Erykah Badu)," "The Next Movement," and news
songs such as "Make My (featuring Big K.R.I.T. & Dice Raw)" from their
2011 album undun.
Tickets range from $35 to $75, and go on sale to Arsht Center members
February 15, 2012 and to the general public February 20, 2012. Tickets
may be purchased through the Adrienne Arsht Center box office by calling
(305) 949-6722, or online at www.arshtcenter.org
.

THE ROOTS' concert is part of the Arsht Center's AMP'D Series.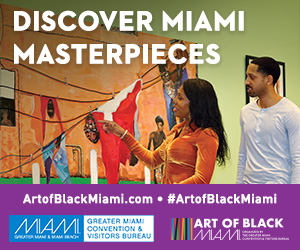 "We're delighted to host a respected, longstanding band such as The
Roots," said M. John Richard, president and CEO of the Adrienne Arsht
Center. "The group's renowned and unique approach to hip-hop, coupled
with their mastery over an array of musical instruments will make for an
unforgettable night in our Knight Concert Hall."

Formed in 1987, in Philadelphia, PA, THE ROOTS consists of Tariq "Black
Thought" Trotter (MC), Ahmir "?uestlove" Thompson (drums), Kamal Gray
(electronic keyboards), F. Knuckles (percussion), Captain Kirk Douglas
(electronic guitar), Damon "Tuba Gooding Jr." Bryson (sousaphone), James
Poyser (electronic keyboard) and Mark Kelley (bass). Having previously
released twelve albums, THE ROOTS is one of today's most influential and
critically acclaimed hip-hop groups, winning four Grammys, most recently
for Best R&B Album for "Wake Up!," Best Traditional R&B Vocal
Performance for "Hang in There" (with John Legend) and Best Group or Duo
R&B Vocal Performance for "Shine." In 2009, THE ROOTS became the
official house band on "Late Night with Jimmy Fallon" where they
currently perform every night.

undun, THE ROOTS' first conceptually-based album and 13th major-label
release, has delivered continued critical acclaim from music critics,
bloggers and fans alike, reaffirming the creativity of the outfit
notorious for pushing the envelope. Furthermore, undun is an existential
re-telling of the short life of Redford Stephens (1974-1999), a
semi-fictional character growing up in an urban landscape struggling
with survival. Through the emotive use of language and Redford's
internal dialogues the album seeks to illustrate the intersection of
free will and prescribed destiny as it plays out 'on the corner.'
Utilizing a reverse narrative arc, the album begins as the listener
finds Redford disoriented–postmortem–attempting to make sense of his
former life. As he moves through its pivotal moments he begins to
deconstruct all that has led to his (and our own) coming "undun."

"At this point in our career we'd like for our work to have a unifying
theme, and an experiential quality," says Ahmir "?uestlove" Thompson,
THE ROOTS' co-founder and drummer. "We've been intentionally making our
albums shorter in length so that they can be experienced as a continuous
work. The music is band-oriented with an eye on the moody cinematic. As
a DJ, I am the 'King' of playlists, but I don't want our albums to feel
like a playlist or a mixtape for that matter. We want to tell stories
that work within the album format and we want the stories to be nuanced
and useful to people."