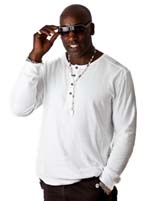 Skellefteå is a small town located in the Swedish Lapland, hidden approximately 500 miles north of Stockholm near the Polar Circle. It offers the best of nature: lush forests, winding rivers, crystal blue lakes, and miles of white sand beaches. It boasts clean, unpolluted streets, low crime, and vast opportunity. This quaint, family-oriented community is home to a population of roughly 72,000 friendly locals.
Steve Babb, nicknamed "Big Steve" for his muscular 6-foot 4-inch frame, was a health club manager, residing in Milton Keynes, about 49 miles north-west of London. He had remained in England his entire life, before deciding to travel. When friend, Craig Dixon, suggested he visit the Swedish Lapland, Steve adamantly refused at first, stating, "I'm a black man. I don't like snow."
Craig Dixon saw this refusal as an opportunity to change Steve's mind and the minds of so many other skeptics. He again invited Big Steve to Skellefteå, with an offer to have the whole experience documented on film. This swayed Babb's decision. After visiting Skellefteå and interacting with the locals with camera crew in tow, Big Steve now considers relocating. The spoiler-free teasers only offer a hint of what's to come. The Blackyoumentary will be an eight part series, containing all new footage of Big Steve and his adventures in the Swedish Lapland. Viewers have the unique opportunity to share in Big Steve's introduction to cross country skiing, snowboarding, ice fishing and many of the town's other attractions.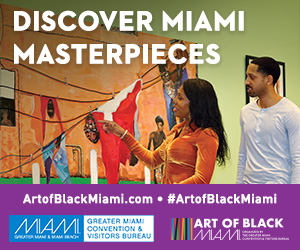 This travelogue is produced and directed by Filip Burman, Victor Gidlof, and Oscar Bystrom. The three film students and Skellefteå residents, ranging in age from twenty (20) to twenty-three (23), feel the town is a great place to live and a great place to visit, despite the lack of public awareness.
"All we hear are the negatives," says Craig Dixon, executive producer of The Blackyoumentary. "People ask, 'Why do you live in North Sweden? Isn't it dark as night six months of the year? Doesn't it have the highest suicide rate?' They don't realize this is a great place." Ted Kjellsson, known Swedish director, serves as advisor to the team. With the help of Big Steve, this group hopes to shatter misconceptions by showcasing their homeland and the true beauty of the North Sweden experience.
In the four months since their release on YouTube, the previews have proved popular, reaching 1400 cities, throughout 170 countries, thus far with no paid promotion. The Blackyoumentary is currently being edited for cable television by Swedish company RRRYEA Productions AB. Episodes are slated to premier in the summer of 2012. For a preview Big Steve's first day in Sweden, visit www.youtube.com/watch?v=oXAEc0Suwmc.