Hooks Brothers Studio, Untitled [Hooks' School of Photography Students Reviewing Photographs], c. 1950. Gelatin silver print. Collection of Andrea and Rodney Herenton. (The Hooks Brothers Photograph Collection, consisting of original photographs, negatives, equipment, and ephemera was acquired by the RWS Company, LLC in 2018.) The New Orleans Museum of Art (NOMA) today announces the fall opening of Called to the Camera: Black American Studio Photographers, a major exhibition focusing on the artistic virtuosity, social significance, and political impact of Black American photographers working in commercial portrait studios during photography's first century and beyond. Organized by NOMA, the exhibition focuses on a national cohort of professional camera operators, demonstrating the incredible variety of work that they produced and their influence on the broader history of photography. Featuring more than 150 photographs spanning from the 19th century to present day—many of which have never been publicly exhibited and are unique objects—Called to the Camera will be on view at NOMA September 16, 2022 – January 8, 2023.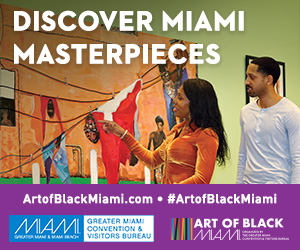 The exhibition explores how Black studio photographers operated on the developing edge of photographic media from its earliest introduction in the United States. They produced affirming portraits for their clients, while also engaging in other kinds of paid photographic work exemplary of important movements in art like pictorialism and modernism. Called to the Camera will feature work by over three dozen photographers located across the country, demonstrating how the Black photography studio was a national phenomenon. The exhibition includes an interspersed selection of works by modern and contemporary artists, illustrating connections between the historical legacy of Black photography studios and what we consider to be fine art photography today.
Photographers whose works are featured in Called to the Camera include James Van Der Zee and Addison Scurlock, who worked on a national stage, as well as photographers who were active regionally, among them Florestine Perrault Collins and A.P. Bedou (New Orleans, LA), Reverend Henry Clay Anderson (Greenville, MS), Morgan and Marvin Smith (New York City), and Robert and Henry Hooks (Memphis, TN). Among the contemporary photographers included in the exhibition are Endia Beal, Elliott Jerome Brown Jr., and Polo Silk. The exhibition will feature a range of different types of images, from some of the earliest daguerreotypes of significant Black Americans (such as Frederick Douglass) to early hand-painted gelatin silver prints and panoramic photographs, as well as camera equipment, studio ephemera, and an immersive re-creation of a noted studio's reception room.
"Chief among NOMA's goals is to support important projects that amplify the histories of under-represented communities," said Susan Taylor, Montine McDaniel Freeman Director of the New Orleans Museum of Art. "Called to the Camera does exactly that: it articulates a story that is both local and national, centering the importance of Black photographers in their communities and in the history of photography."
"As we continue to build our notable photography holdings to make our collection and our exhibition program truly reflect our audiences, this thoughtfully researched national exploration of Black American studio photography is a vital contribution to this work," added Russell Lord, Freeman Family Curator of Photographs at the New Orleans Museum of Art.
Brian Piper, exhibition curator and Assistant Curator of Photographs at the New Orleans Museum of Art added, "Building on the foundational work of scholars like Dr. Deborah Willis, this exhibition gathers original works by a professional class of Black photographers linked by a shared set of visual and cultural concerns. By bringing these objects—many never before exhibited—into the art museum, we can help reframe the history of American photography and place Black photographers and sitters at the center of that story. Called to the Camera is, in part, an argument for a reconsideration of how historians and institutions evaluate and display photography."
The exhibition is organized into five sections across 6,000 square feet that proceed chronologically and thematically from the 1840s to present day. The first section emphasizes the pivotal role Black American photographers played in photography during the 19th century, focusing on the establishment of commercial studio practices in the United States by photographers like James Presley Ball and theGoodridge Brothers. The second gallery evokes early 20thcentury commercial studios and domestic interiors, providing a contextual framework that illustrates the ways in which Black Americans used photography after 1900 to shape both private lives and public expressions of self. From there, the exhibition focuses closely on the practices of a half-dozen photographic studios, providing insights into both similarities and differences across geographies and exploring how these artists used a range of photographic processes and aesthetic styles through the end of the 1960s.
As a whole, the exhibition will consider other work that portrait studio photographers engaged in during this time, including photojournalism, advertising, and event photography. Beyond portraits, Called to the Camerademonstrates how Black American studio photographers worked on the vanguard of fine art photography and argues that the business of the studio cannot be divorced from the rest of these photographers' practices. Called to the Camera: Black American Studio Photographers is curated by Dr. Brian Piper, NOMA's Assistant Curator of Photographs. The exhibition draws works from both NOMA's institutional holdings as well as works loaned from both notable public and private collections including the Schomburg Center for Research in Black Culture; National Museum of African American History and Culture; the Stuart A. Rose Manuscript, Archives, and Rare Book Library at Emory University; and Metropolitan Museum of Art. Called to the Camera will be accompanied by a catalog distributed by Yale University Press featuring over 100 color plates and essays by leading scholars of photographic and Black American history including Dr. John Edwin Mason, Carla Williams, Russell Lord, and Brian Piper.
The exhibition is sponsored by Catherine and David Edwards; Kitty and Stephen Sherrill; Andrea and Rodney Herenton; Tina Freeman and Philip Woollam; Milly and George Denegre; and Cherye and Jim Pierce. Additional support is provided by Philip DeNormandie; Aimee and Michael Siegel; and the Del and Ginger Hall Photography Fund. This project is supported in part by the National Endowment for the Arts. Research for this project was funded by the Andrew W. Mellon Foundation.