SARAH JONES (B 1990) IS A SELF-TAUGHT ARTIST, WITH A STUDIO PRACTICE IN WASHINGTON, D.C. IN HER YOUTH, SHE RECOGNIZED A SENSE OF FAMILIARITY WITH THE ARTS, AND CONSTANTLY FOUND WAYS TO CULTIVATE THAT CREATIVE DESIRE. JEROME JONES, HER FATHER AND A TALENTED PAINTER, WAS HER MODEL OF PERFECTION ON THE CANVAS.
Above: II Tim 6:6.
Wall sculpture by Sarah Jones
27.5″ x 44″ Gypsum, fiber & enamel, 2021.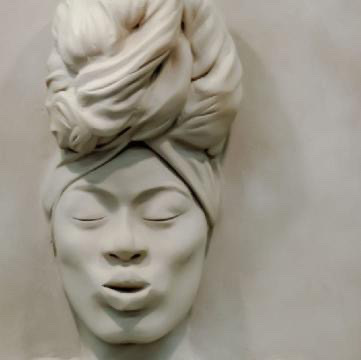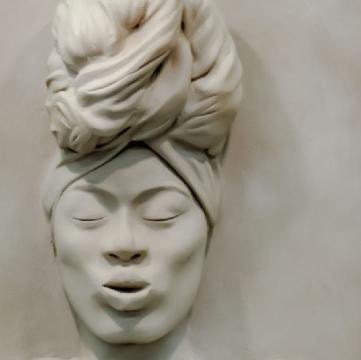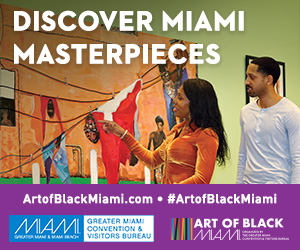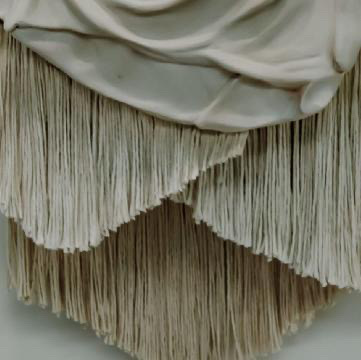 SHE STARTED HER PROFESSIONAL CAREER IN THE CULINARY FIELD AS A PASTRY CHEF AND OBTAINED A DEGREE IN BUSINESS, ALL THE WHILE CONTINUING TO TRANSLATE THOSE EXPERIENCES INTO GROWING HER ARTISTIC CRAFT. SHE USES HER KNOWLEDGE FROM HER CULINARY TRAINING TO DEVELOP UNCONVENTIONAL ARTISTIC METHODS AND PUSH THE LIMITS. TEXTURE AND CULTURE ARE WEAVED INTO HER ART THROUGH THE INSPIRATIONS OF HER WORLD TRAVELS AND THE WONDERS OF NATURE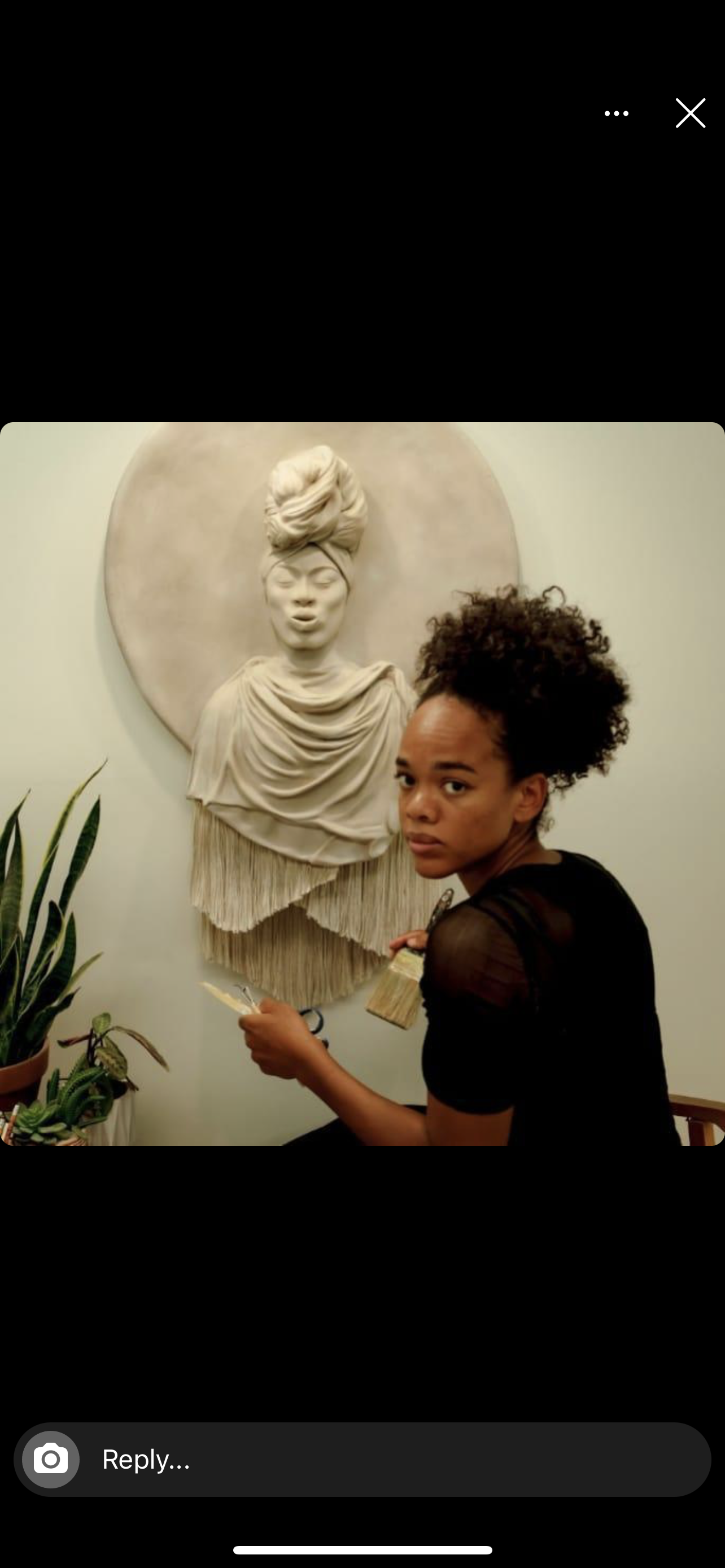 " For me, I feel that all black women are royalty, and deserve to be depicted as such. We're always judged so heavily on our appearances and features, as if they're not good enough, and I don't see enough sculptures out there representing my mother, my aunties, my nieces and my sisters. This particular piece gives off a sort of bohemian vibe, with a monochromatic scheme, to keep the attention on the subject."- Sarah Jones