This week in African art and culture—one with teeming achievement and recognition for women working in the thriving art and culture scene: a curator from Equatorial Guinea has been announced director of one of the major art institutions in Barcelona, the first woman to serve in this position. In London, an emerging artist has her first solo show on view. And a renowned Zimbabwean writer also has been announced as one of the judges for the 2022 International Booker Prize.
Sadly, this week also comes with news of loss. Two beloved creators, a Nigerian musician and a Zimbabwean artist have passed away.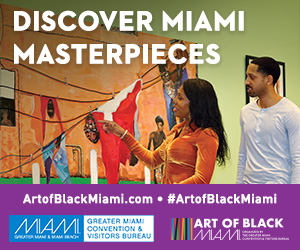 Elvira Dyangani Ose Appointed Director at Museum of Contemporary Art, Barcelona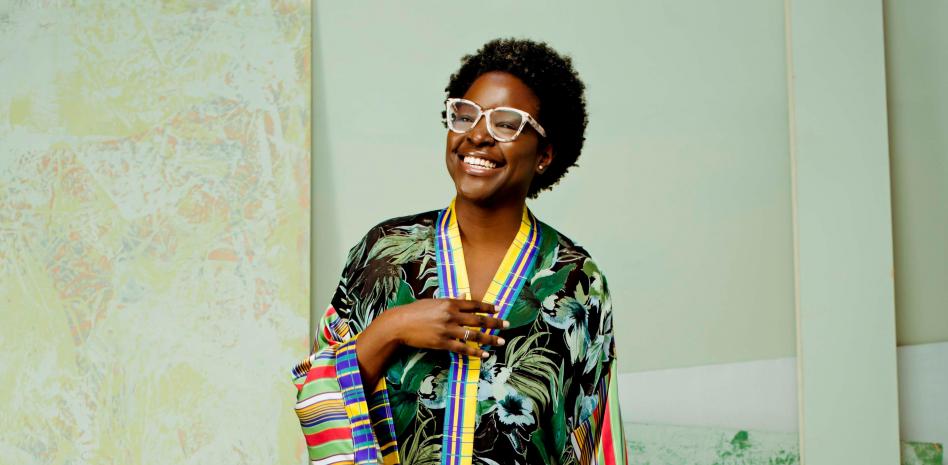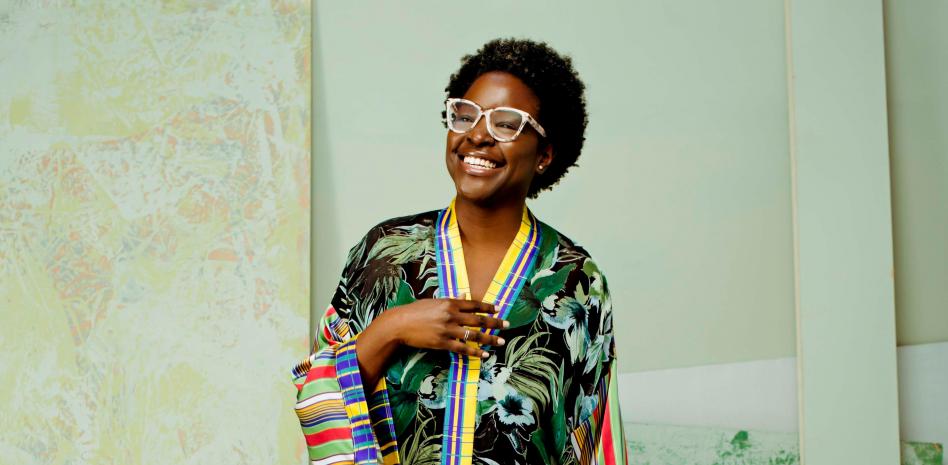 Above: Elvira Dyangani Ose
Curator and art historian Elvira Dyangani Ose (Córdoba, 1974), has been appointed the new director at Museu d'Art Contemporani de Barcelona (Museum of Contemporary Art, Barcelona), to replace Ferran Barenblit. 
From Córdoba, of Equatorial Guinean origin, she will be the first woman in the museum's history to head the Barcelona museum for a five year appointment. Currently serving as the head of the London gallery The Showroom, she was selected following an open call in the spring. 
A committee of experts evaluated candidates for the ability to contribute "an innovative look at the role of the museum in the local and international scene, also incorporating a clear-will connection with contemporary debates on the role of art in this beginning of the century, without avoiding a clear commitment to the social problems that surround cultural institutions."
Ose studied art history at the Autonomous University of Barcelona, and history and theory of architecture at the Polytechnic University of Catalonia, has directed The Showroom in London since 2018 and has served as a professor of visual cultures at Goldsmiths, University of London, since 2014. She has been curator of the International Biennial of Contemporary Art in Göteborg; curator of international art at the Tate Modern in London; artistic director of Rencontres Picha—Lubumbashi Biennial, Democratic Republic of the Congo; curator of contemporary art at the Andalusian Center for Contemporary Art (CAAC) in Seville, senior curator at Creative Time and curator of the Atlantic Center of Modern Art (CAAM) in Las Palmas de Gran Canaria.
DADA Gallery Presents Bunmi Agusto's First Solo Exhibition Escape to Within in London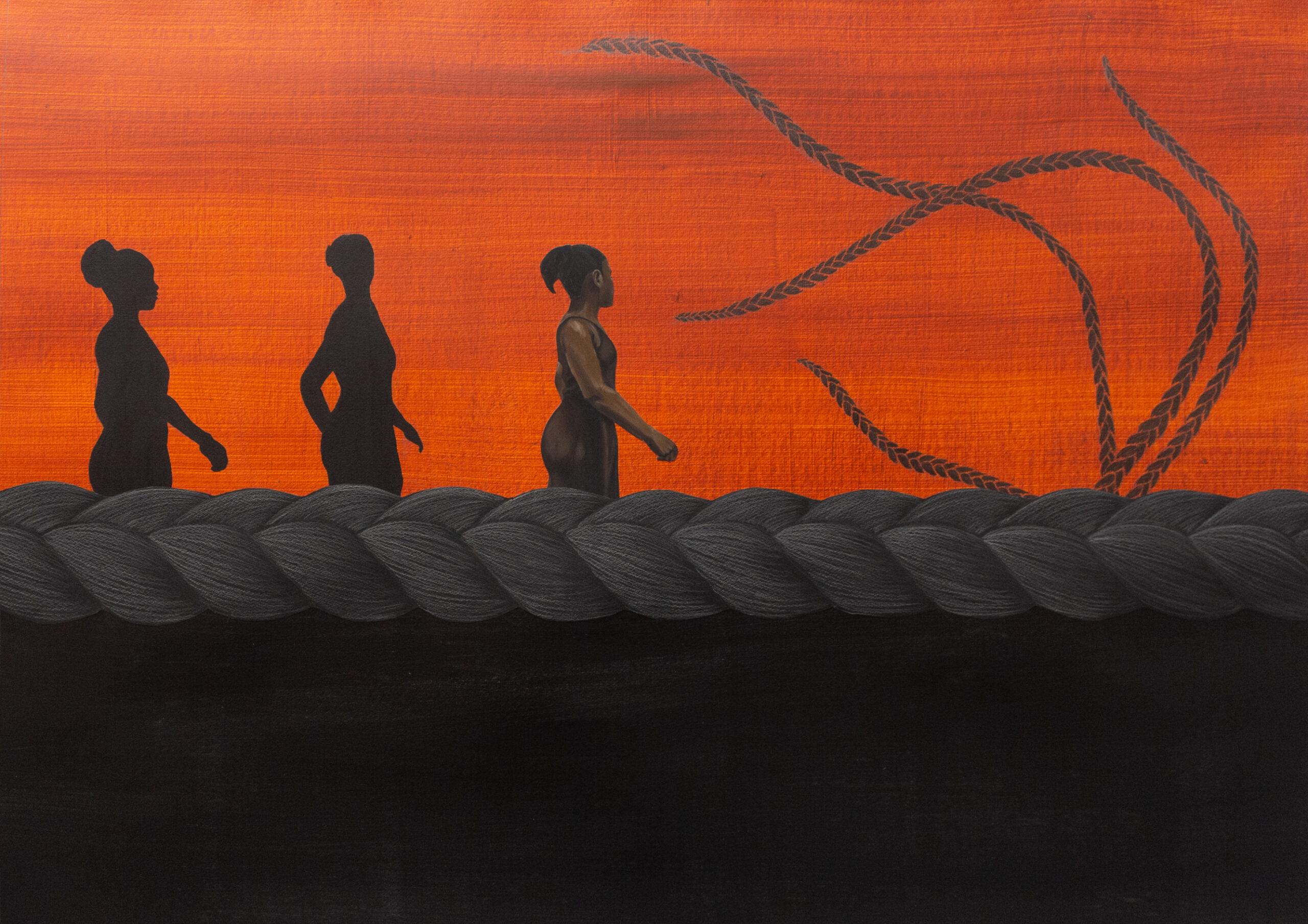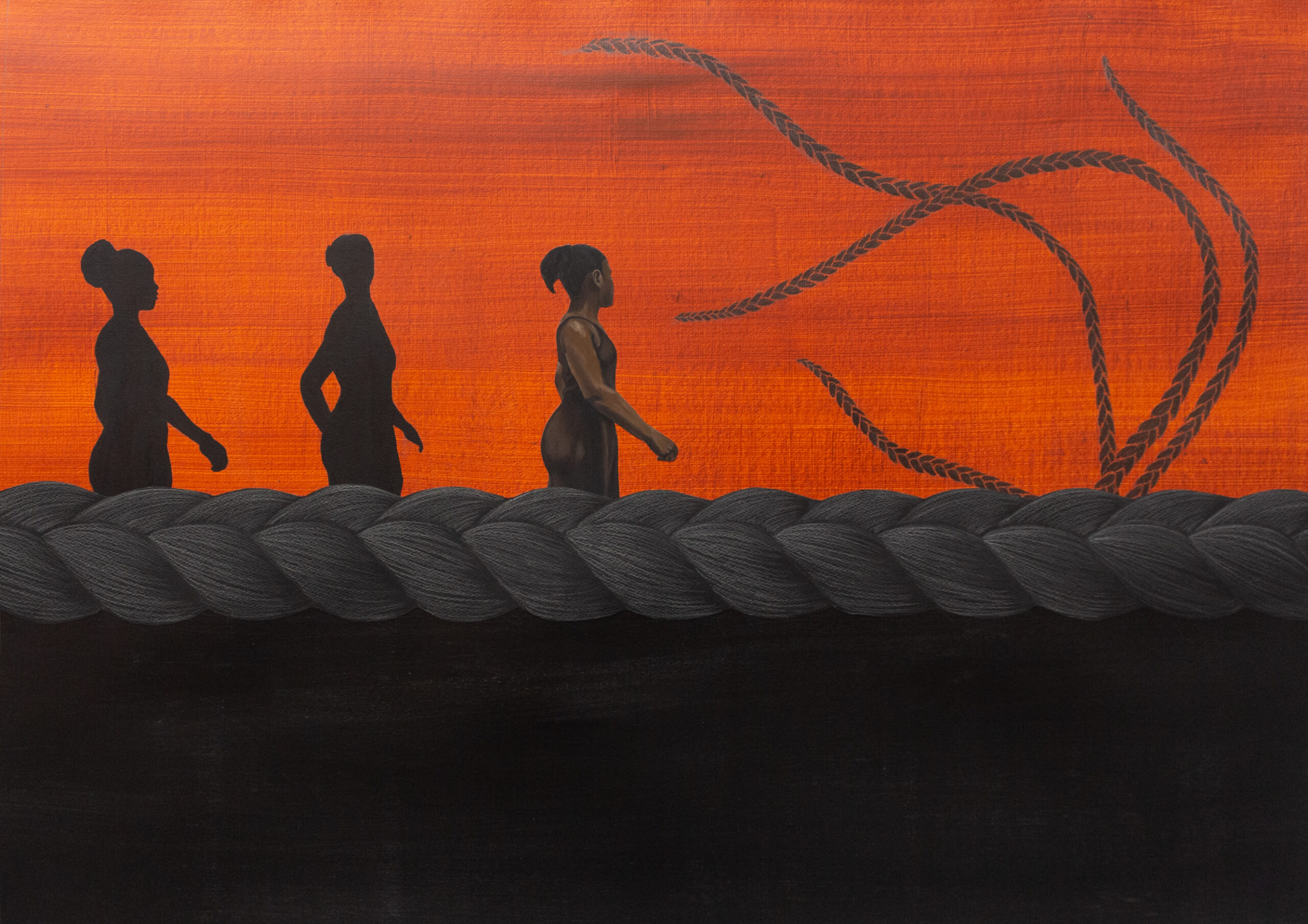 Above: Bunmi Agusto | The Path Taken | 2021 | Courtesy of the artist
Currently on view at the Cromwell Place, London, is the first solo exhibition by Nigerian artist, Bunmi Agusto presented by DADA Gallery. Titled Escape To Within, the artist creates a fictional cultural pilgrimage for viewers to explore the depiction of hybrid figures whose human forms are interwoven with elements of self and cultural consciousness in a surreal wonderland called "Within."
These hybrid figures, representing key people from Agusto's life such as family members, friends and random acquaintances, have been included in the artist's imaginary world to explore the idea of self, identity and the intersection of the cultural and biological connotations of the terms "alien" and "hybrid."
Presenting 19 works created with pastel pencils, ink, acrylic, sandpaper and paper, the exhibition encourages viewers to engage with the figures in Agusto's surrealist wonderland, which distorts logic and space. This wonderland is inspired by her lifestyle of constantly moving between Lagos and London and not always feeling tied to a particular space. Her subjects cast rare, natural shadows, which she uses to emphasize the fluidity of her subjects' presence through manipulation of light. 
The artist cites stories such as Amos Tutuola's The Palm Wine Drinkard, Lewis Carroll's Alice In Wonderland and the Marvel Cinematic Universe as major influences in her work. She challenges learned relationships with objects and language to create a complex fantasy world that explores the cultural theory and the evolution of selfhood. For her solo exhibition, Escape to Within, Agusto honed in on these artistic choices to focus on a wave of humans migrating into her mindscape.
Bunmi Agusto was born in 1999 in Lagos, Nigeria. She received her bachelor's degree in fine art from Central Saint Martins in London, where she graduated with first-class honors and was awarded the Class Art Prize twice. She predominantly works with pastel pencils on sandpaper along with a range of mixed media.
Agusto has exhibited work both nationally and internationally including at the 1-54 Contemporary African Art Fair in Paris. Select group exhibitions include Now, Now, TAFETA (2021); London Grads Now, Saatchi Gallery, London (2020); Blacklisted: An Indefinite Revolution, Christie's Education, London (2020); Wheels To Water, Petrie Museum of Egyptian Archaeology, London (2019); Xhibit, The Koppel Project Central Gallery, London (2019)
Escape to Within is on view until Aug. 8, 2021.
Petina Gappah is Appointed Judge for the International Booker Prize 2022
During the past week, Zimbabwean writer and author Petina Gappah was announced one of the judges of the International Booker Prize for 2022. The prize now is open for submissions.
The Booker Prize for Fiction is a literary prize awarded each year for the best original novel written in the English language and published in the United Kingdom. Some previous African winners of the prize, founded in 1969, have been Marlon James, Nadine Gordimer, J. M. Coetzee and Ben Okri. In 2019, the prize was controversially awarded jointly to Bernadine Evaristo and another writer.
The panel will be chaired by translator Frank Wynne and consists of author and academic Merve Emre; writer and lawyer Petina Gappah; TV presenter, writer and actor Mel Giedroyc; and translator and author Jeremy Tiang. This is the first time a translator has chaired the panel.
Frank Wynne said, "There is no art more intimate than fiction, no connection more electrifying than that between writer and reader. Among an author's most privileged, most attentive readers are the translators tasked with bringing a work from one language to another. To this day, I am in awe of the strange magic performed by people I now consider colleagues and friends. I feel excited and daunted to set out on this global journey with such a distinguished group of judges, eager to discover what countries we will visit, what voices we will hear, what stories we will be told. I can imagine no better way to spend a year than in the company of some of the finest writers and their translators from around the globe."
Petina Gappah is a Zimbabwean lawyer and writer who has written the short story collections, An Elegy For Easterly (2009) and Rotten Row (2016) and the novels, The Book of Memory (2015) and Out of Darkness, Shining Light (2019).
Nigerians Mourn the Passing of Music Legend Sound Sultan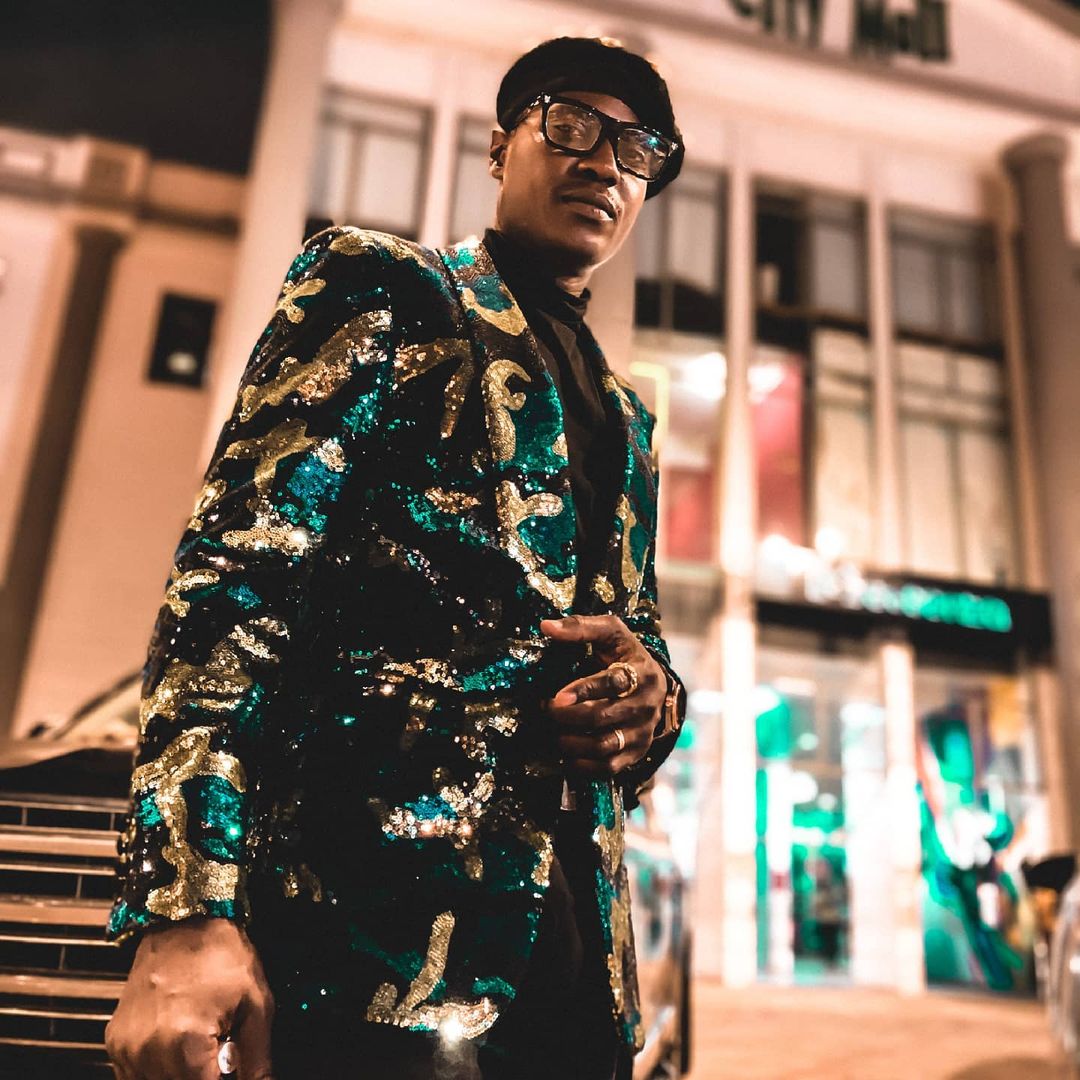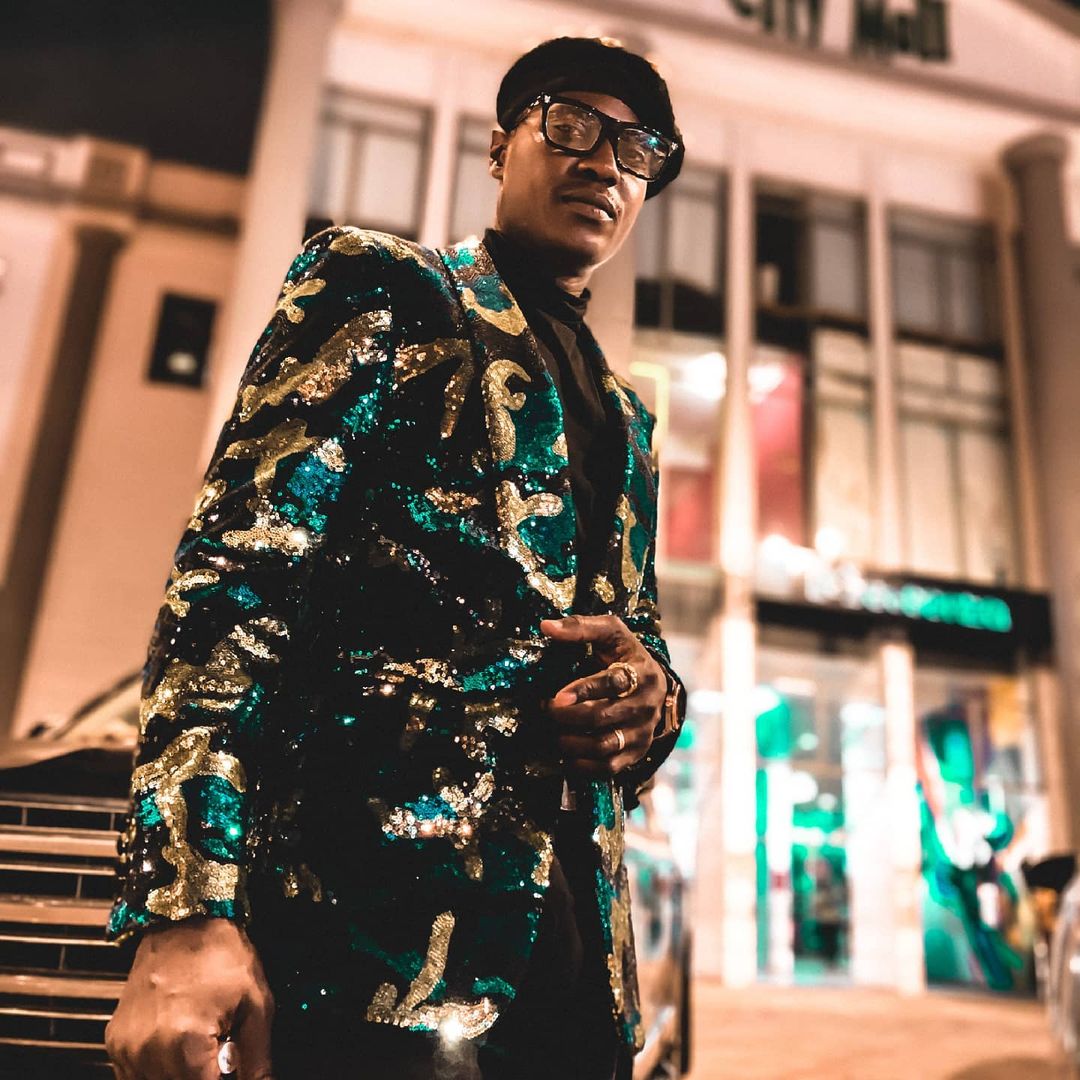 Above: Sound Sultan.
Nigerian singer Olanrewaju Fasasi, popularly known as Sound Sultan, has died at the age of 44. A statement signed by Dr. Kayode Fasasi on behalf of the Fasasi family read, "It is with heavy hearts that we announce the passing of our multitalented veteran singer, rapper, songwriter Olanrewaju Fasasi aka Sound Sultan. He passed away at the age of 44 following a hard-fought battle with angioimmunoblastic T-cell lymphoma."
Back in May, news in circulation had it that Sound Sultan was diagnosed with cancer and was in the United States undergoing treatment. Sound Sultan began a working relationship with Wyclef Jean when featured alongside 2face Idibia and Faze on Proud to be African from Wyclef's Welcome to Haiti: Creole 101 album.
In 2012, Sound Sultan became U.N. ambassador for peace because of his lifestyle.
A huge basketball enthusiast, he acquired a stake a few years back in the Lagos Islanders, one of Nigeria's foremost basketball clubs, and actively worked to promote the sport in the country.
To pay tribute, D'Tigers, Nigeria's basketball team at the Olympics, some of whom had personal relationships with the late music icon, filed out for their game against Australia in white shirts with Sound Sultan's image emblazoned in front. Sound Sultan's name also was printed on the back of the shirts.
Many colleagues and well-wishers continue to share heartfelt tributes to him. He is survived by his wife and three children.
Zimbabwian Veteran Painter and Art Educator Helen Lieros Passes Away at 81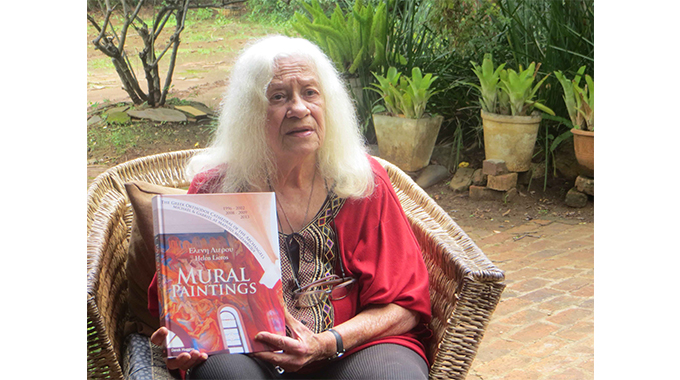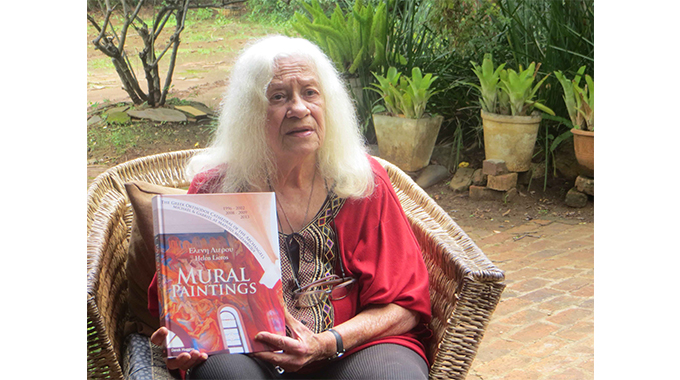 Above: Helen Lieros
Zimbean veteran visual artist Helen Lieros died July 15 following a short illness. She was 80 years old.
Lieros was a visual artist par excellence, with several artworks on the permanent collection at the National Gallery of Zimbabwe. Her death is particularly mourned in the sector for coming so soon after her recognition by the government as one of the Living Legends of the Cultural and Creative Industries in Zimbabwe.
The National Arts Council of Zimbabwe Director Nicholas Moyo described the death as a tragedy.
"With the death of Helen, Zimbabwe has lost an exceptionally talented practitioner and arts administrator who contributed to the growth and development of the visual arts by putting the sector on the world's artistic map. May her soul rest in peace," he said.
Born in 1940 in Gweru, Helen Lieros, together with her husband Dereck Huggins, established Gallery Delta, which has been instrumental in nurturing many young visual artists by giving them space to flaunt their respective aesthetic talents.
"With an incredible knack for identifying and nurturing artistic talent, Helen regularly imparted her invaluable visual arts skills to many artists, assisting them to blossom into top-notch creatives," Moyo said.
Compiled by Roli O'tsemaye