Above: Installation view: Dickens Otieno | Mbati Tailor | at Circle Art Gallery, Nairobi, Kenya | 2020
Addis Fine Art Presents Solo Exhibition: Pillars of Life by Tadesse Mesfin 
At Addis Fine Art London, an ongoing exhibition featuring 10 new paintings by Ethiopian modern artist Tadesse Mesfin is on view. This exhibition marks the artist's first show in Europe, and the launch of Addis Fine Art's new location in South Kensington, where the gallery permanently will be relocated, having moved this autumn from Addis Ababa.
Tadesse Mesfin (b. 1953) is a giant of the Ethiopian art scene. He holds unique positions as both a figurehead of the Ethiopian modernist movement, and as a longtime educator in his role as a professor at the influential Alle School of Fine Art and Design in Addis Ababa. Some of the generations of painters he has taught include Addis Gezehagn, Ermias Kifleyesus, Merikokeb Berhanu and Tesfaye Urgessa.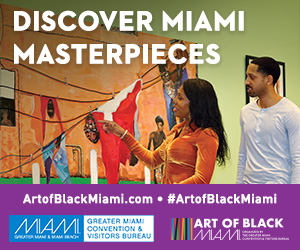 Mesfin's paintings at this show continue his ongoing series titled, Pillars of Life—a tributary series to women who work as small-holder vendors in markets across Ethiopia. These traders typically can be found standing or crouched down with their agricultural produce scattered in front of them, hoping to entice the eye of potential customers. With this work, Mesfin pays homage to their occupations and personae by placing them front and center, celebrating their importance within the social and cultural framework of Ethiopian life.
Each painting from this new series conveys an air of elegance and dignity, reframing the perception of how these women generally are viewed. The figures stand proud, framed by a crowded backdrop that alludes to the frenetic marketplace environment in which they exist. Awash with sunny hues, the canvases appear to emit a palpable midday heat. There seems to be no hierarchy amongst these women, who stand in unison with an air of camaraderie. Works like My Sister's Keeper and Harmony emphasize the idea of togetherness, despite their distinct individuality standing out.
With over 50 years of artistic practice, Mesfin is experienced in painterly style, which has been influenced greatly by numerous changes in his environment. From a seven-year stint in Russia, where he studied architecture and sculpture in St. Petersburg, to projects in rural southern Ethiopia, as well as artist residency programs in the United States as a result of winning the 1998 prestigious Mid-American Arts Alliance (MAAA) fellowship, the artist continues to expand his visual language to birth refreshing expressions.
Pillars of Life is on view at Addis Fine Art, now located at South Kensington's Cromwell Place, London until Dec. 13, 2020.
Dickens Otieno's Mabati Tailor at Circle Art Gallery, Nairobi
Circle Art Gallery, Nairobi, Kenya has a new show on view: striking and mesmerizing sculpture works by Dickens Otieno. Entitled Mabati Tailor, the show features 19 new works of sculpture ranging from large, woven, wall pieces to free-standing garment sculptures. Otieno is known for weaving aluminum scraps into sculptural draperies to reflect his interest in the ways that color, texture, pattern and iconography give ordinary objects meaning and identity.
In developing his technique as an artist, Otieno has drawn inspiration from his childhood days, when he watched his mother, a tailor, working with fabric and pattern. Other sources of inspiration for his vibrant sculptural compositions include various styles of dress and uniforms, his immediate physical surroundings, particularly the urban environment of Nairobi with objects piled high in markets, the constantly shifting skyline, and pockets of nature in the ever-growing concrete and steel maze of Nairobi.
With 15 years of artistic practice, Otieno has participated in numerous group exhibitions, locally and internationally. Recent exhibitions include: See Here, Old Neals Auction House, Nottingham, U.K., 2018; Africa/Africa, Total Arts Courtyard Gallery, Al Quoz, Dubai, 2018; Young Guns, Circle Art Gallery, Nairobi, 2017; The Third Dimension, Circle Art Gallery, 2016; UNI-FORM MULTI-FORM, Roots Contemporary, Nairobi, 2016, and Paint and Metal, National Museum in Nairobi, 2016. His recent residencies include the Tilleard Artist Residency in Lamu (2018), Kenya, and a six-week fellowship in Italy at the Civitella Ranieri Foundation (2019). Otieno's work has been exhibited at international art fairs in Cape Town, South Africa, Lagos, Nigeria and Paris, and he has an ever-growing base of local and international private and institutional collectors.
Mabati Tailor will come to a close by Dec. 22, 2020.
Tosin Oshinowo and Chrissa Amuah Collaborate with Lexus at Design Miami/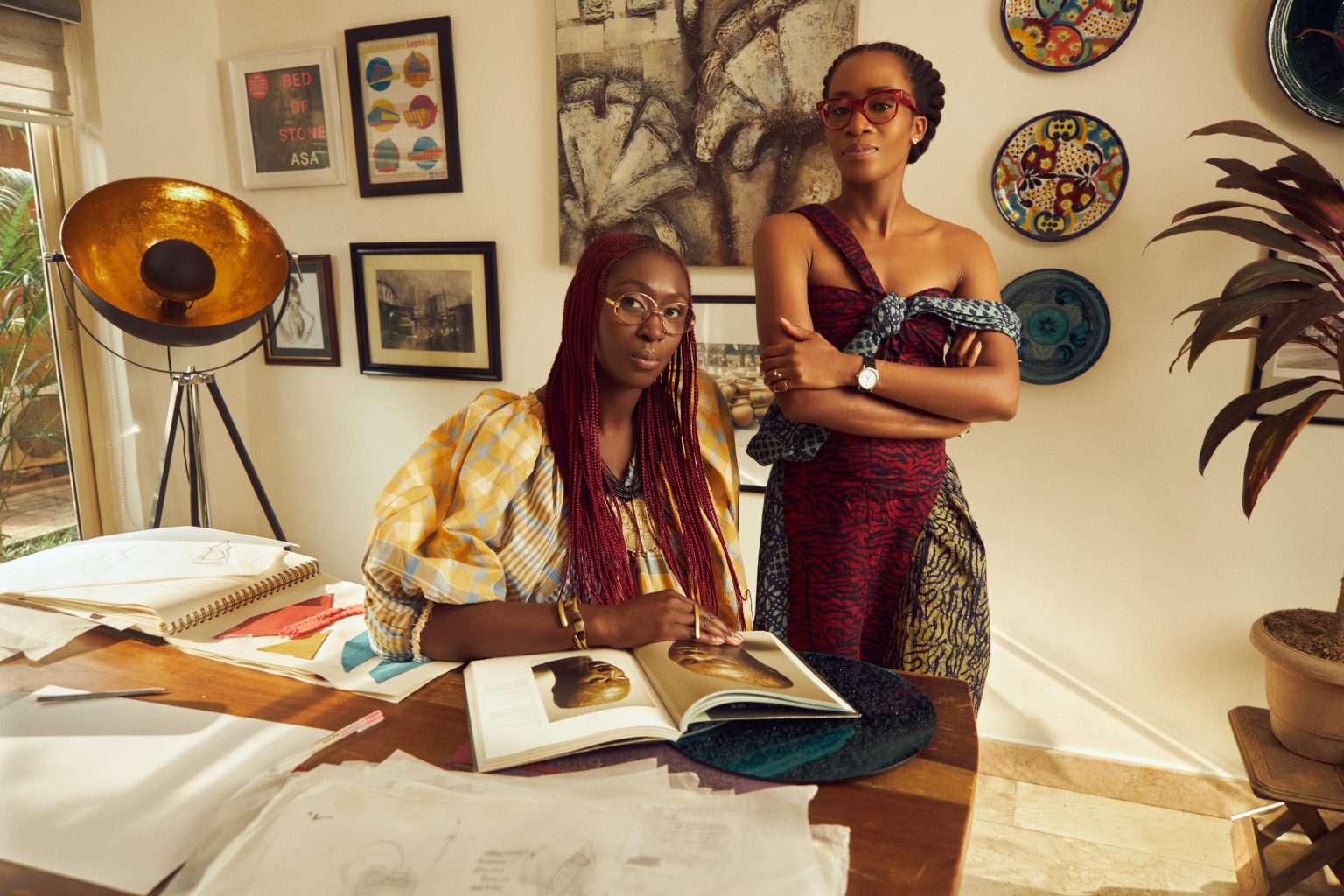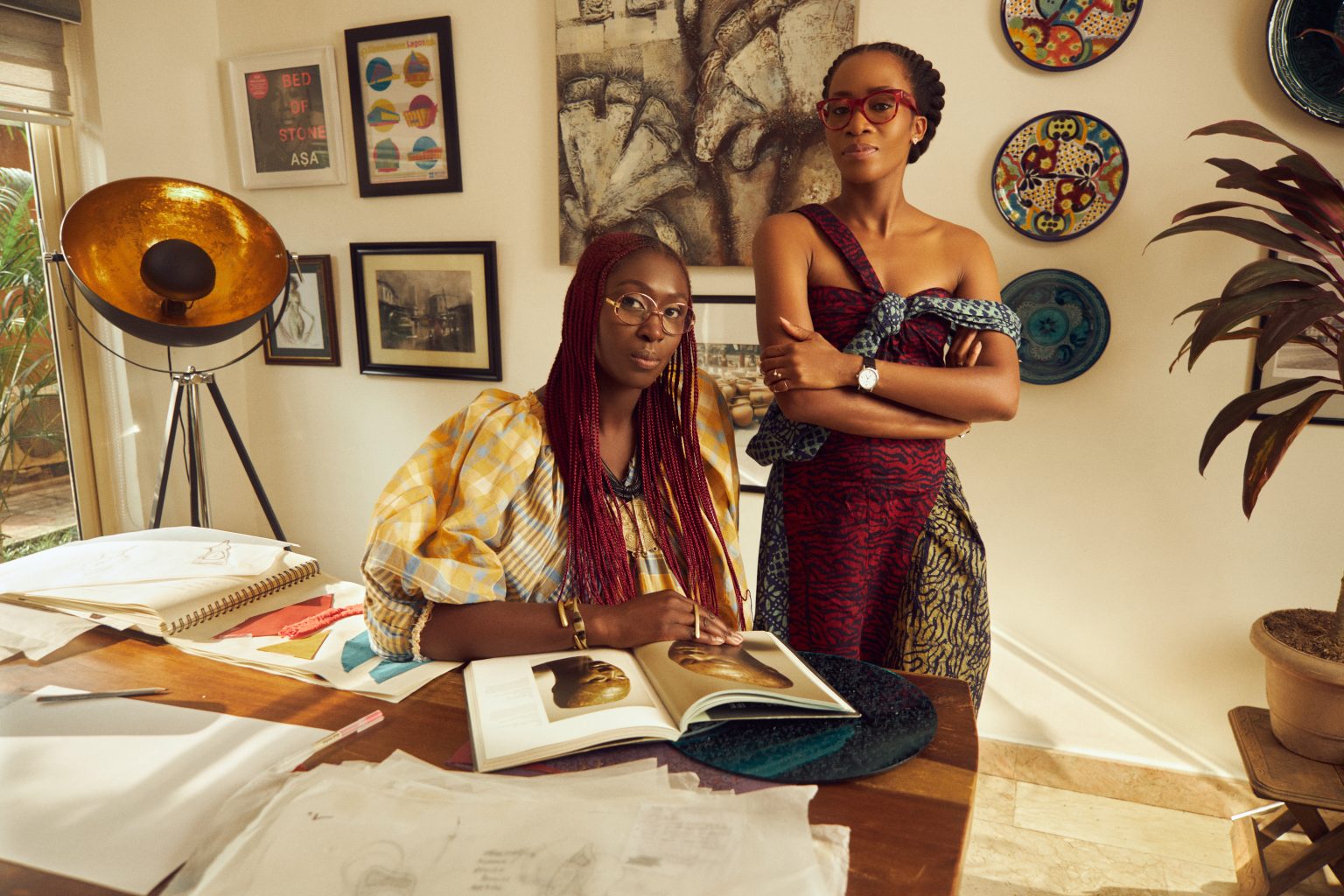 At the Design Miami/ 2020, on Dec. 2 luxury auto brand Lexus unveiled its collaboration with architect and designer Tosin Oshinowo and textiles and furniture designer Chrissa Amuah. The collaboration places the designers on a global stage to present new ideas that reflect the innovation and technical excellence that exists on the African continent today. It is the first time the Japanese brand will work exclusively with and present artists and designers of African descent at the design fair.
"We are thrilled to partner with Tosin Oshinowo and Chrissa Amuah, and are looking forward to presenting their vision and human-centric approach in coordination with Design Miami/ this year, illuminating on various ways design can look at craft and tradition to forge new and exciting pathways forward," said Brian Bolain, general manager of Lexus International.
For the project, Oshinowo and Amuah bring their respective skills and expertise in a joint production to create a head collection titled, Freedom to Move. This collection, conceived against the backdrop of the pandemic, addresses the issue of movement, by elaborating on ways people navigate their survival as nomadic beings in these times. Also key to the project are cultural heritage and history. Regarding cultural references, these designers have drawn on elements from Western Nigeria, Eastern Niger and Japan—home and origin of the Lexus brand. With global history, Oshinowo and Amuah were able to identify a common affinity for the "head" as a focal point in both celebrations and in war.
The three uniquely designed headpieces are titled, Egaro, Pioneer Futures and Ògún, which have slight alterations, and integrate multiple materials such as brass, bronze, leather and acrylic, with detailing of hand beading, laser etching and embroidery using the West African tinko method. Working by hand with artisans who use ancient craft techniques is matched with the use of 3D printing and advanced technologies. All three of the mask designs feature transparent panels, which allow the wearer to overcome the challenges of communicating with limited facial expressions presented by typical protective masks.
"When we were exploring what 'Freedom to Move' could be, we noticed that in every society in history, you would see that the head is the focal point in times of celebration—adorned with crown, feathers, jewelries and also in times of war, it is also the point of protection," Amuah said, "and here we are in such times. So, it made sense on so many different levels that we created something that would protect the head. More so, as it is something that every culture can reference and resonate with."
In describing the thought process that went into creating the collection, Oshinowo said, "What we have tried to do here is pull from the old to the present and to the future, bearing in mind the Lexus ethos. It is a very beautiful collection, almost like a jewelry. We were very particular about protecting the head, allowing us to go back to some form of normality."
Design Miami/ runs from Nov. 27 through Dec. 6 online and in-person in the Miami Design District.
Ibrahim Mahama Is the Principal Prince Claus Laureate for 2020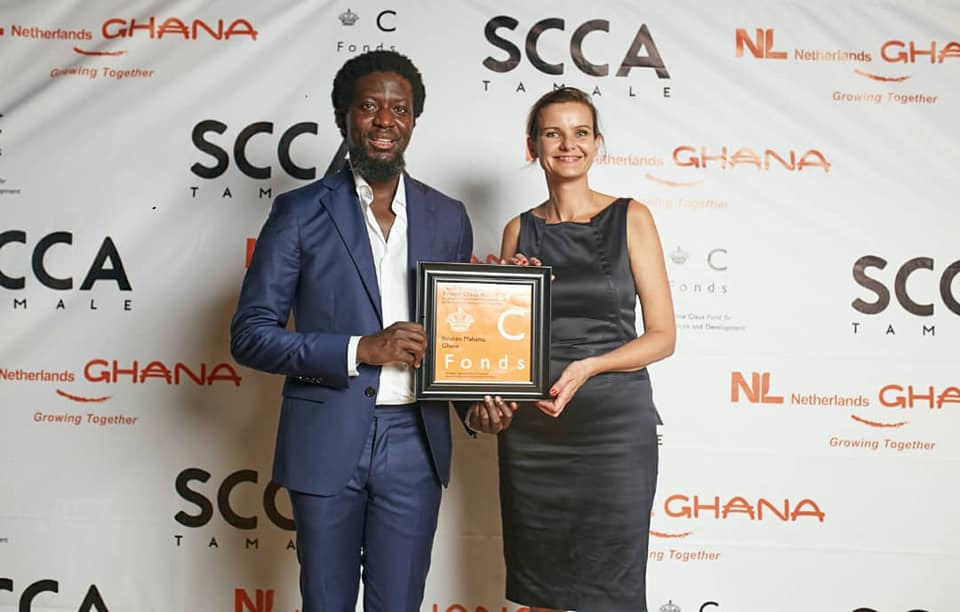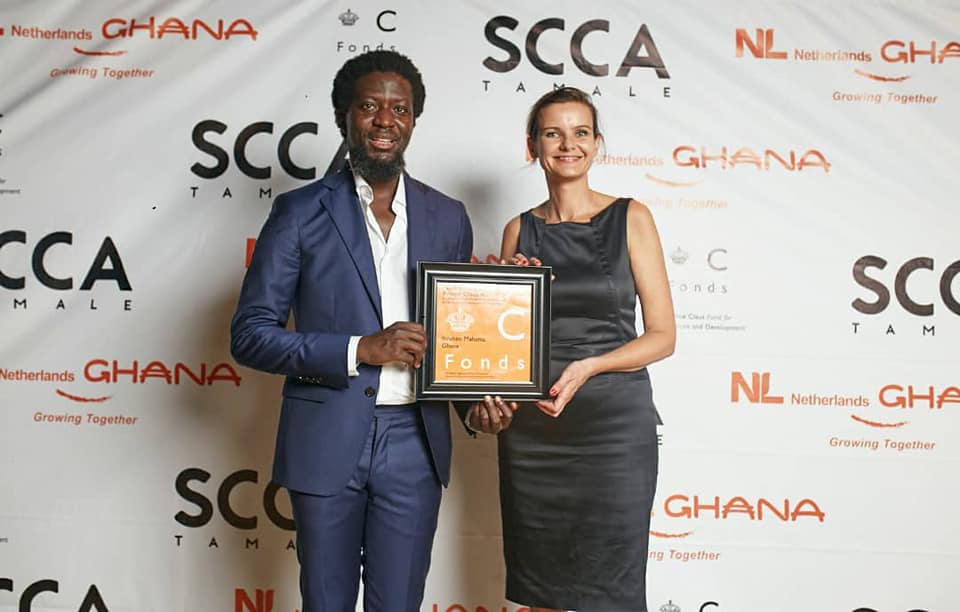 On Dec. 2, 2020, the Prince Claus Laureates for this year's award were announced in an online ceremony. The Prince Claus Awards honor individuals and organizations for their excellent, ground-breaking work in culture and development. This year, the Principal Prince Claus Laureate is Ghanaian visual artist Ibrahim Mahama.
Ibrahim Mahama is a visual artist who is actively involved in improving social conditions. His powerful artworks use provocative materials and sites to examine and expose histories, uphold the role of labor, challenge authorities and criticize mismanagement of resources. Directly addressing the lack of opportunity and facilities in his home region, he has set up an open access cultural center called The Savannah Centre for Contemporary Art (SCCA) in Tamale, Ghana. The space enables social projects, provides employment, education, studio space and creative activities to indigenes of his community.
The Principal Award of €100,000 (approximately U.S. $121,320) is presented to the winner during a ceremony at the Royal Palace in Amsterdam in December every year.
Djaïli Amadou Amal's Novel Wins Prix Goncourt des Lycéens
Cameroonian writer and feminist activist, Djaïli Amadou Amal, has been announced winner of the Prix Goncourt des Lycéens for her novel, Les impatientes.
Organized by the French Ministry of National Education, 2,000 high school students were selected to discuss, debate and vote on an outstanding work of literature. The prize is the sibling prize of the Prix Goncourt for which Amal's novel was also a finalist.
Clémence Nominé, the president of the high school jury, commented on the win saying, "The writing is simple and touching and sounds right, without superfluous lyricism. It is a subtle book that allows us to observe the issue of forced marriage through the prism of this moving testimony."
Les impatientes follows the lives of three women, Ramla, Hindour and Safira as they contend with the injustices of early marriage and gender violence in polygamous households. The story is inspired by Amal's personal experience of being forced into a polygamous marriage at the age of 17 and her observations of the women around her.
Djaïli Amadou Amal's writing seems to strike a chord for young women in particular, including her own daughter, Naima, who posted a video on Twitter expressing pride and gratitude for the work that her mother does to empower women.
Somali Poet Warda Yassin Wins Women Poet's Prize
Somali poet Warda Yassin is one of three winners for this year's Women Poets' Prize. Organized by The Rebecca Swift Foundation, Women Poets' Prize is a biennial award established in memory of Rebecca Swift, who was an editor, novelist, diarist, poet, and founder and director of The Literary Consultancy. The prize celebrates poetry and the empowerment of women.
Each of this year's winners (the other two being Alisha Dietzman and Natalie Linh Bolderston) will receive £1,500 (U.S. $1,988). They also will receive mentorship for their work alongside opportunities for performance, collaboration with prize sponsors, and child-care assistance.
The jurors for the Women Poets' Prize praised Yassin's work as having "a maturity and clarity that's profound and deeply moving," finding "much to admire in these poems which feel vivid, fresh and passionately engaged, with a lyrical grace and dazzling image-making."
Edward Enninful and Kenneth Ize Emerge Winners at the British Fashion Awards 2020
British fashion editor Edward Enninful and designer Kenneth Ize are among the 20 recipients of this years' British Fashion Awards.
Awarded by the British Fashion Council (BFC), these recipients are being honored and celebrated for creating positive change in fashion, standing up against prejudice, and proactively responding to the pandemic—across four categories. The categories are Community, Creativity, Environment and People.
Stephanie Phair, BFC chair, said, "It is more important than ever to recognize those in the fashion industry who played an important role in this extraordinary year, proving the compassion and resilience of our industry. This is what the Fashion Awards 2020 have set to do, by spotlighting those who have shown leadership and creative resilience."
Ghanaian born Edward Enninful OBE, who is the editor-in-chief for British Vogue won in the People category for pushing change through the pages of Vogue, while Nigerian designer, Kenneth Ize won in the Community category.
Compiled by Roli O'tsemaye