Garden Art for the Soul™ a subsidiary of Black Art in America™ is announcing a hybrid fine art show that fuses art and decor with gardening and wellness at the Buffalo Soldiers National Museum in Houston, Texas on October 27th -29th. This event is free and open to the public and will be an opportunity for individuals to witness the merging of communities -an event that provides a rich cultural experience, celebrating the arts and promoting a healthy lifestyle.
The Garden Art for the Soul Fine Art Show will feature the works of nationally acclaimed artist including lover of plants, art, and healthy living – visual artist Lillian Blades, as well as founder and CEO of Black Art in America™ and Garden Art for the Soul™ – artist, and collector Najee Dorsey. Works also to be featured by master artists: John Biggers, Charles Criner, Elizabeth Catlett, and much more. Also, expect workshops and collector talks offering education, ideas, and protocols for living a healthier lifestyle as well as a panel of Today's Contemporary African American Art Collectors moderated by Esther Silver – Parker, president, and CEO of The SilverParker Group. Get more information about the event and purchase tickets at info [at] blackartinamerica.com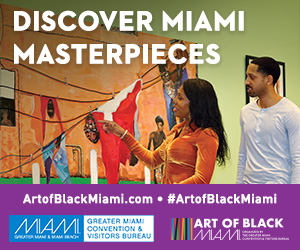 Garden Art for the Soul™ (GAFTS) was established early 2017 when Najee Dorsey and his wife and Co Founder Seteria Dorsey moved into their new home. The couple wanted the outside of their home to reflect their love for art as the inside did – and to do just that, they transformed previously created pieces into garden art. When the couple filmed and uploaded a video to Facebook debuting the pieces, and it goes viral with over half a million views in just 3 days – they discovered that were on to something. "There are a lot of people that garden and take pride in their homes that didn't have any representation of themselves available to them," Najee said.
About Black Art in America™ (BAIA) is a multifaceted media company and art gallery located in Columbus Georgia. BAIA is in its seventh year and has produced art shows in major markets such as New York, Miami, and numerous private exhibitions throughout the United States. For Houston, BAIA is preparing a three-day event marketed as a national attraction- the event kicks off with an opening night charity preview to benefit the Buffalo Soldiers National Museum and honoring local dignitaries on Friday, October 27th – 6:00 pm – 9:00 pm. Saturday the event continues from 10:00 am – 6:00 pm, and resumes Sunday morning at 11:00 am and ends at 6:00 pm. The Buffalo Soldiers Nation Museum is located at 3816 Caroline St, Houston, TX 77004, and our host hotel for the weekend is The Whitehall Houston. For more info, please contact: call (870) 200-9816 and check out our website: www.blackartinamerica.com