Above: Thong by Eric Austin
This short story is sexually explicit and contains graphic language, sexual images, and violence. This may not be suitable for young and sensitive readers. Caution is advised.
I was told that my life comprised of work, work, and more work and I needed to get out and have fun.
I agreed – somewhat. I was independent, and a workaholic. I needed to resign my wfork responsibilities and try something out of character. My friends, many of whom I've known for years, have been talking about an exclusive event, "The Pleasure Party" that they attend frequently. Swinging, bondage, threesomes – this was way out of my league, however, for them, it was normal. It was racy; and not my "normal" but, who am I to say what is normal. Honestly, while my curiosity had been getting the best of me, I lacked the courage. You may as well compare me with the cowardly Lion from the Wizard of Oz, and we know how that story plays out. Tonight was the night, and I no longer would have this stigma that my friends created for me hanging over my head, not that I give a damn what folks believe. This adventure was solely for my enjoyment. Since I decided to explore my newfound sexuality, I was determined to look the part and feel it.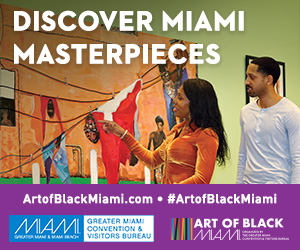 I proceeded upstairs to get my sexiest Black Secret Story bra and La Perla thong set, all to be completed by Secret Story suspenders, and charisma stockings. Hell, what woman doesn't look hot in La Perla? I squirted on my favorite scent, Juicy. Its fruity-floral scent with notes of apple, water hyacinth, and wild rose was sensuous, and Juicy worked with my body chemistry. Each and every time I wore it I received so many compliments. Finally, I put on my black silk Diane von Furstenberg wrap dress, Jimmy Choo's, and headed out. "Let's not neglect to add the pop," I whispered to myself as I applied Chanel Rouge Allure Red, it made my lips look pouty and super sexy. I felt like a classy call girl. In fact, to be honest with you, I did everything in my power to channel one of the finest helsinki escorts. I desired to feel this way as I was going into uncharted waters, but I was game.
Let the games begin.
I ordered my Lyft (my chosen method of transportation); plus I didn't want my car to be recognized. I requested a black SUV, deciding I may as well take this experience to the limits.
As I looked down on my phone; the car would be here in less than five minutes, my heart was racing with excitement, curiosity, and – well – I must add LUST. It must have been the shot of Don Julio tequila I took while getting ready. Tequila had a way of taking the edge off and turning me on. In no time, the SUV arrived and I jumped in. My mind was wondering what I had gotten myself into? No turning back, so I asked the driver to turn up the music and I sank into the sounds of Gregory Porter. He has one of the most easy-on-the-ear voices, both smooth and relaxing, and I needed that. Nervous was an understatement.
Heart beating, I arrived at my destination, it looked like an old Mansion that had once belonged to royalty at one some point. I climbed out of the SUV and walked into this incredible space. It was extraordinary, with massive crystal chandeliers, a marble staircase and fireplaces throughout. I didn't want to appear like I was the new kid on the block, looking and gawking, yet the detail in this place was striking, and it had my attention.
I passed thru these black velvet drapes into an area filled with exquisite creatures. Men, women, all nationalities, tailored suits, fitted dresses, everyone looked like they had just stepped out of the latest issue of Vogue. I especially enjoyed the people who opted to be in masks, masks on sticks, embroidered masks, masks with colorful feathers, they all were remarkable. No wonder why this was so exclusive I thought.
The room was dimly lit with candles everywhere. Lots of plush seating and a few lounge beds that had a plethora of pillows. At this point, I'm sure the patrons knew this was my first time. The look of bewilderment showed in my every move. People were coupled up or in threesome situations. I saw few single men or women but there were enough, which made me feel comfortable.
I B-lined straight to the bar, where I asked the bartender for a glass of Tattinger champagne. Damn, the bartender was fine as hell too and had the body of life. Dressed ever so tastefully in his black tuxedo vest accompanied by red suspenders you could see every bulging muscle he owned. And I mean every muscle. My eyes zoned into how large his cock was as it pressing firmly against his pants.
As I fumbled to get the money to pay, he seductively grabbed my hand and said, "Champagne on the house my love". Damn! His voice had me creaming in my thongs. This would be an interesting night. And here I was considering if maybe I should have gone home instead. What would I have done? Gone to check out chinese couples making love? Well, that would have been nice too, but this was different.
I sat down observing all that was going on and to my surprise, it appeared quite tame. The most I witnessed were two young ladies finger fucking while kissing passionately. Another couple was a gorgeous man receiving a hand job from an erotic looking young lady, looking like the kind of scene you'd see if you check out high definition hot movies online. I guessed the rooms labeled with numbers were where the acts of passion took place. Even that was done tastefully, just a roman numeral starting from one to ten posted discreetly on each door.
I finally was approached by a gentleman who asked me was I ready to retreat to my room. Damn, how did he know this was the room I was interested in? Then I remembered I had to fill out a survey prior to arriving. I answered yes, nodded my head and we were off. I entered the room and the gentleman introduced himself as Darby. "That was unique," I thought, but then again I was in a unique situation. He then formally verified that I was here for the Submitting Experience. My nerves made it hard for me to speak, so I gestured with a head nod. He said, "I see you know the rules already. Speak when spoken to or given permission." Luckily, my ability to not speak was aligned with what was about to happen. " When I return, please have all your clothes off, lingerie only please. And I need you standing with your hands to the side of your thighs. I will return shortly."
I nodded with compliance. As I stood there disrobing, the adrenaline made my body shake, I had to turn this adrenaline into lust. "Think nasty, think nasty," I said in my mind. He came back into the room and I was standing as told, lingerie, heels, and hands to my side; my body trembling with anxiety. Darby walked up behind me and slowly grabbed my head, turning it down so my neck was completely exposed. The lick, and then the kisses caressing my neck made my knees buckle. I couldn't help but smile, he whispered in my ear and told me he appreciated my smile. Imagine, appreciating my smile. This just made my smile get wider. He continued caressing my neck and moved his hands putting his fingers in my mouth ordering me to suck. "Slow sucks" he said, "nice and slow." I obeyed. He reminded me of the no talking rule, moans, groans, grunts, and screams were all that were allowed. I stood at attention as he caressed my nipples, soft gentle strokes, then suddenly, a hard pull. It was pain and pleasure at the same time. I felt his erect penis on my back. It felt huge and I was more curious than ever to find out. I imagined it was about to go how it often goes on sites like fullhdxxx.com.
Was he going to FUCK me? Or was he going to tease me? I guess I would soon find out. I felt his hands move away from my breasts and back up to my neck. It felt like a passionate headlock as he grabbed my neck ever… so… seductively. This was quite intriguing and my body was on ten. I was in the heat of passion!
Wet, horny, hot- too many adjectives to describe. I wanted him to fuck me. If this was what giving up my work life to have some fun was, I definitely had been depriving myself.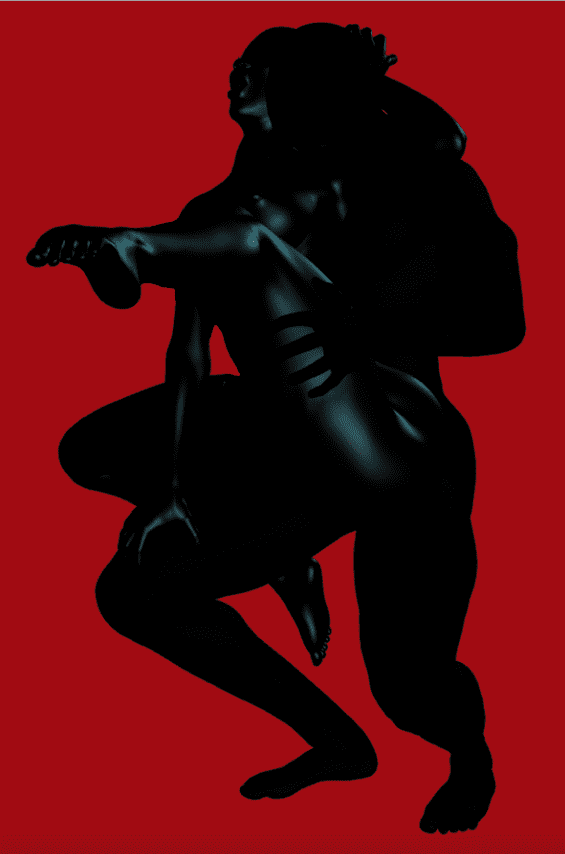 One by Eric Austin
His hands were back on my breasts playing with my sensitive nipples, by this time I was braless and my tits were as erect as his penis. He then instructed me to take off my thongs as he wanted to see if my pussy was excited. From the wetness of my silky thong, it was obvious I was. He gently took his fingers and stroked my pussy opening my lips but n0t rubbing on my clit for long.
F UCKING TEASE!!!!
He bent me over and spanked my ass. Nice gentle pats, the sound of his masculine hands on my round ass made the experience more intense. Slow pats. And then multiple pats, then with a leather whip, the pats now became spanks, nice long hard spanks. I let out sounds, passionate moans and groans, as I was enjoying getting spanked. I knew my ass was a nice shade of red but I didn't care. I wanted more.
I stayed in my position. It was a good thing that I was in shape, as Darby had me bent over for quite some time. I felt his fingers in my pussy. I felt the wetness dripping from my pussy down my thighs. All this from him fingering me, in and out his pressure had me yelling with pleasure.
At that moment he gave me permission to speak and asked if I was ok. I nodded obediently. "I will be back," He said firmly. "Damn what else could we do?" I thought. I welcomed the break, as it gave me a chance to regroup, however, before I could catch my breath he bends me over and had a vibrator as big as his dick stimulating my pussy. The vibration was insanity and I wanted it to stop, my pussy was numb from all the excitement. I screamed out in passion once again.
I was ordered on my knees to take his dick in my mouth. This man's dick was huge and I wasn't sure I could fit it all in. He told me "I'd better give him the best head ever," and I complied. I looked up at him and for once I felt in control for a quick moment. He pushed my head up and down, first slow then with more aggression. I had to concentrate on giving him the best head job ever. I still gagged a few times feeling like I would choke. He pushed me down and said, "Time to give you what I knew you wanted from the beginning."
His cock was big, he entered me starting off gentle, the strokes becoming harder and faster, his voice became stronger as he ordered me to fuck him harder. I obeyed. I knew he was about to bust. Finally, without warning, we both screamed out "I'm coming! I'm coming!" He pulled out and ejaculated all over my stomach. It was, silky and smooth just like him.
He dismounted and put on his robe. He told me to take my time to freshen up; he would escort me back to the main room. I lay there smiling from ear to ear. I was thoroughly pleased.
As I emerged from the bathroom suite, he handed me a glass of champagne and a beautiful gold envelope. I was very curious as to what was in the envelope but I would wait until I left. I didn't want to look like I was still anxious as he escorted me back to the lounge area. I thanked him with my eyes and a smile and like that he was gone.
I enjoyed the rest of my champagne while waiting on my Lyft. As I sat back and reminisced about the evening, I opened the beautiful envelope. It was a private invitation to an exclusive New Year's Eve party at a private location. How the hell did I get so lucky to get this? I must admit however I was honored that I received the invitation. This New Year's event was a must for me; I would make plans to attend ASAP. I could only imagine what would take place.
What a night! I truly experienced letting GO!!!! And, oh – how independent was that?
Copyright (c) 2016 by Danita Davis,
from "Slippery When Read" TM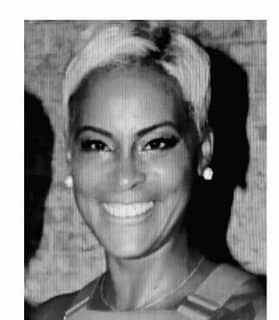 Danita Lynn Davis is the author of short erotic fictional encounters.
SLIPPERY WHEN READ: A JOURNEY OF EROTIC EXPERIENCES which is part of a launch of a multi-tiered immersive erotic brand. Danita is seeking to publish her first erotic fictional book in the Spring of 2017.